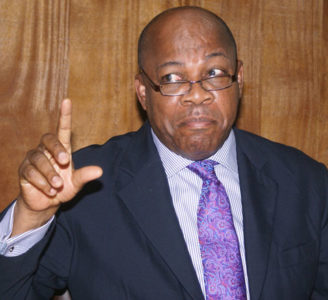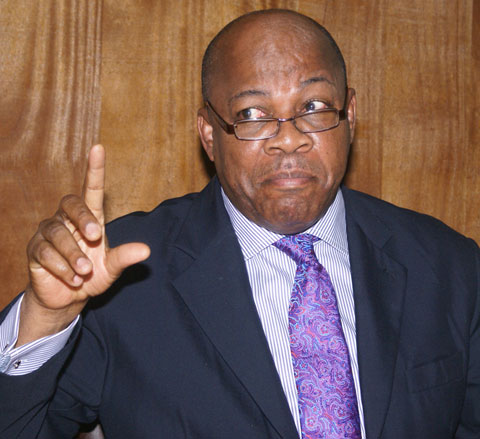 Maritime lawyer and former President of the Nigerian Bar Association (NBA), Olisa Agbakoba (SAN) has sued the Federal Government over alleged lopsided board appointments at the Nigeria National Petroleum Corporation (NNPC).
The senior lawyer filed a suit at the Federal High Court in Abuja to challenge the non-inclusion of the south-east zone in appointments to the board of the NNPC.
He said the appointments contravened "the provisions of section 14 of the constitution and also the federal character commission act and the provisions of sections 42 of the constitution of Nigeria that prohibits discrimination of any of Nigeria's ethnic groups such as, in this case, the south-east".
In a statement issued on Monday, Agbakoba said the reason for the action was that the Federal Government had always discriminated against Nigerians indigenous to the states in the south-east zone in appointments to the board of the NNPC.
"One of the instances of discrimination of that on 5 July 2016, the federal government of Nigeria appointed the following persons as members of the board of the 2nd respondent (NNPC): Dr Tajuddeen Umar (north-east), Dr Maikanti Baru (north-east), Mr Abba Kyari (north-east); Mr Mahmoud Isa-Dutse (north-central); Mallam Mohammed Lawal; Mallam Yusuf Lawal; Dr Emmanuel IbeKachikwu (south-south); Dr Thomas MA John (south-south), and Dr Pius O Akinyelure (south-west)," he said in the suit.
"None of these persons appointed to fill the nine positions are from the states comprising the south-east geopolitical zone, while more than one person were appointed from some of the geopolitical zones.
"The federal government, by the lopsided appointment accords numerical advantage to states in other geopolitical zones, to the detriment of the applicant's south-east geopolitical zone that is totally excluded from the board of the 2nd respondent."
Agbakoba asked the court to declare "the