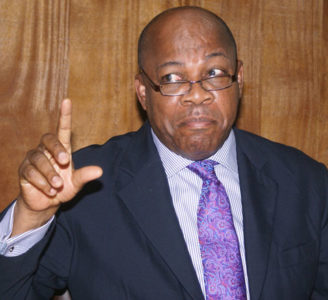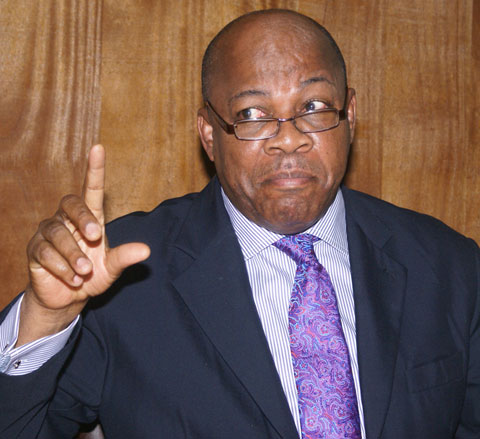 Renowned activist and maritime lawyer Dr. Olisa Agbakoba has filed a suit at the Federal High Court, Abuja challenging the non inclusion of the South East Zone of Nigeria, in appointments to the Board of the Nigerian National Petroleum Corporation of Nigeria (NNPC).
Agbakoba in a statement on Monday alleged that the appointment made by the Federal Government of Nigeria, contravenes the provisions of S.14 of the Constitution and also the Federal Character Commission, Act and the provisions of Sections 42 of the Constitution of Nigeria that prohibits discrimination of any of Nigeria's ethnic groups such as, in this case, the South East.
The Federal High Courts has been requested to declare the lopsided appointments of Board members of the South East Zone, unconstitutional, null and void. No date has been fixed to hear the suit.
Recall that in August, fifty five management staff of the NNPC were affected in a massive reshuffle ordered by Group managing director, Dr. Maikanti Baru.
Under the new arrangement, Roland Ewubare, formerly MD of the Integrated Data Services Limited (IDSL) was moved to the National Petroleum Investment Management Services (NAPIMS) as the new Group General Manager while Diepriye Tariah, former GGM and Senior Technical Assistant to the NNPC GMD takes over from Ewubare as MD of IDSL.
Malami Shehu, Executive Director Operations, of the Kaduna Refining and Petrochemical Company (KRPC), was appointed Managing Director of the Port Harcourt Refining Company (PHRC) while Adewale Ladenegan, former MD of the Warri Refining and Petrochemical Company (WRPC) was moved to KRPC to assume duty as MD.
In the same vein, Muhammed Abah, until recently, the Executive Director Operations of WRPC succeeds Ladenegan as MD of Warri Refinery.
With the retirement of Alh. Farouk Ahmed as the MD of the Nigerian Products Marketing Company, (NPMC), Umar Ajiya, former GGM in charge of Corporate Planning and Strategy, (CP&S) now assumes duty as MD of NPMC while Bala Wunti, former, General Manager, Downstream, GMD's Office takes charge as GGM CP&S.
Other changes include: Usman Yusuf who takes over as GGM/STA to the GMD, Adeyemi Adetunji confirmed as MD NNPC Retail alongside Dr. Bola Afolabi who now functions as GGM in charge of Research and Development Division of the Corporation.
Also on the list is Ahmadu-Katagum appointed GGM (Shipping) in the Downstream Autonomous Business Unit (ABU) while Kallamu Abdullahi takes over as the GGM in charge of the Renewable Energy Division in the Downstream ABU.
Dr. Shaibu Musa was promoted MD of the NNPC Medical Services Limited while Ibrahim Birma is the new GGM in charge of the Corporation's Audit Division now renamed Governance, Risk and Compliance Division.