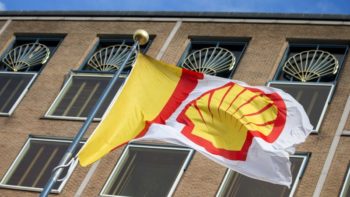 Royal Dutch Shell says payment to the Federal Government for its activities in Nigeria in 2017, rose to $4.32bn, about 19 percent higher than what it paid in 2016.
The oil major in its 'Report on Payments to Governments for the Year 2017' released yesterday, said it paid $3.197bn to the Nigerian National Petroleum Corporation for production entitlement, up from $2.172bn in 2016.
The Federal Inland Revenue Service received $765.526m in taxes, which is down from $1.18bn Shell paid in 2016.
The oil company stated that $160.71m and $239,189 were paid to the Department of Petroleum Resources in royalties and fees, respectively, compared to $245.769m and N34.24m, respectively in 2016.
Compared to $125.14m received the previous year, the Niger Delta Development Commission was paid N79.675m in fees last year.
The report showed that out of 29 countries, Nigeria received the highest payment from the oil major.
The company, in its 2017 Sustainability Report, said crude oil theft from Shell Petroleum Development Company of Nigeria Limited Joint Venture's pipeline network amounted to around 9,000 barrels of oil per day last year, an increase from around 6,000 bpd in the previous year.
It stated, "The increase in 2017 can in part be explained by the militant-induced shutdown of the Forcados export terminal in 2016, which reduced opportunities for third-party interference.
"This demonstrates that continued air and ground surveillance as well as the action by the government security forces remain necessary to prevent crude oil theft. Since 2012, SPDC has removed more than 950 illegal theft points."
According to the report, the number of operational spills from Shell companies in Nigeria increased from eight in 2016 to nine in 2017, but the volume of oil spilled in operational incidents decreased to 100 tonnes compared to 300 tonnes in 2016.
Shell said the number of sabotage-related spills in 2017 increased to 62 from 48 in 2016.
It added, "Theft and sabotage caused close to 90 percent of the number of spills of more than 100 kilograms from SPDC JV pipelines, with the balance being operational spills.
"In 2017, 92 sites were remediated and certified (out of 251 identified for this work), with 32 in Ogoni land. During 2017, 84 new sites requiring remediation were identified, of which eight are in Ogoni land. In total, there are 243 oil spill sites that require remediation."
The oil major said close to 80 percent of gas flaring from Shell-operated assets in 2017 occurred in Iraq, Nigeria, Malaysia and Qatar.
"Our flaring increased by slightly less than 10 percent from 7.6 million tonnes in 2016 to 8.2 million tonnes in 2017. This was primarily a result of increased production in Nigeria following the return to production of fields previously closed due to security issues. Work continues to bring additional gas gathering facilities online in Nigeria to reach our goal of no routine flaring by 2030," it said.
Shell noted that several new gas-gathering projects came on stream at the end of 2017 in Nigeria but the planned start-up dates for two projects had historically been delayed due to a lack of adequate joint-venture funding.
"Nevertheless, with funding now restored, the projects are planned for completion in 2018-2019," it added.