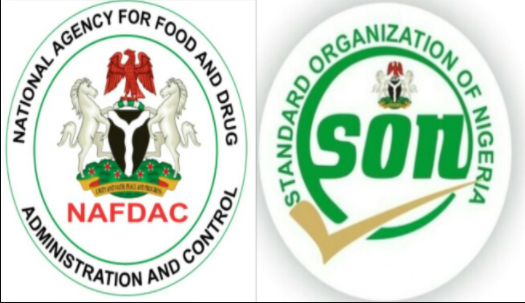 The Association of Registered Freight Forwarders in Nigeria (AREFFN) has urged the National Agency for Food and Drug Administration and Control (NAFDAC) and the Standards Organisation of Nigeria (SON) to deploy technology in the process of clearing containers at the port.
Speaking with SHIPS & PORTS in a chat, the National Secretary of the association, Frank Obiekezie noted that NAFDAC as one of the major agencies that slow down cargo clearance process at the port due to its manual processes. 
"There is need to equip agencies like NAFDAC and SON more as far as technology is concerned to aid their operations. For instance, NAFDAC has its office at Ijora here but the main office is situated at Yaba. For you to clear NAFDAC-controlled products, there's what we call first stamping and the second stamping. 
"Before now, you must go to Yaba to get that first endorsement and after the examination here, you'll go with the sample of that product you want to clear to their office at Ijora to get the second stamping.
"In the course of time, to make these things easier, they embraced technology in that, one can stay in his/her office and file papers to them at Yaba. They would look at it and then reply.
"However, despite all these, the use of technology is not working effectively because most of the time, you'll file your papers and you'll be waiting for a response. Two days will pass; you'll not see any response. By the time you reapply, somebody would tell you from the office that the paper was not attached after two days of application. Sometimes, you might still be forced again to go back there," he said. 
Obiekezie said the manual processes employed by the agency makes it difficult for importers and agents to book cargo for examination, thereby hampering the ease of doing business at the port. 
"The implication is that if you cannot get that first stamping, you can't book examination. If you book an examination and they are not able to get that first endorsement, you'll be either forced to return that container at your own cost or go for that examination with a very heavy fine from NAFDAC.
"Nobody is against technology but in as much as we have not perfected that technology; create some of these offices very close to us. There is nothing stopping NAFDAC from giving directives that anything you are processing at Yaba, you can also do it at Ijora instead of taking a bike to Yaba. This would also save freight forwarders from demurrage and transportation risk," he noted.