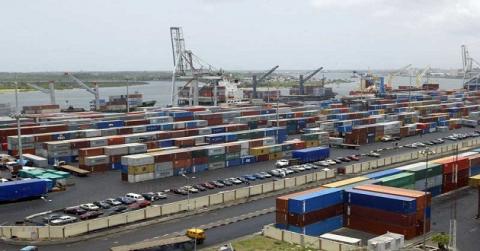 A Customs agent, Adesanya Olagunju, has petitioned the Tin Can Island Command of the Nigeria Customs Service over a missing imported vehicle at the Clarion Bonded Terminal located in the Alakija area of Lagos.
According to the petitioner, the missing vehicle, a 2010 Toyota RAV4 with chassis 2T3RK4DV8AW023568, was confirmed to be at Clarion Bonded Terminal before and after customs examination.
"The vehicle was assessed on 17/02/2020. Customs duty was paid and the vehicle was released on 17/06/2020, same day Customs examination was carried out.
"We got our Customs exit note and terminal delivery order on 22/06/2020. We got the key to our vehicle from the terminal. On arrival to the car park, our vehicle was nowhere to be found," Olagunju said in the petition.
He said the development was immediately reported at the terminal security unit and to the terminal manager but no feedback has been received to date.
The agent said although the management of the terminal promised to take responsibility for the lost vehicle, it has neither fulfilled the promise nor honoured a police invitation on the matter.
When contacted, the Customs Public Relations Officer, Tin Can Island Command, Uche Ejesieme, said, "Clarion is a privately owned bonded terminal and the security of goods and services falls under their purview. Our concern is mainly collecting revenue and accounting for same."
Clarion Bonded Terminal, however, did not respond to enquiries made by SHIPS & PORTS on the matter.