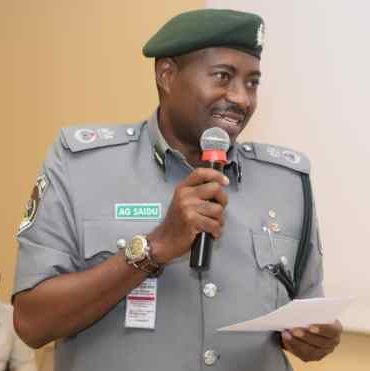 The Port Harcourt Area 2 Command of the Nigeria Customs Service, Onne, said on Friday that it generated a total revenue of N81.1 billion in the third quarter of 2019.
The Customs Area Controller, Aliyu Saidu, who said this in Onne, Rivers State, while reviewing the achievements of the command in the third quarter of the year, stated that the amount surpassed the N69.5 billion collected in the corresponding period of 2018.
He said, "The Nigeria Customs Service, Area II Command, Onne Port, has generated a total revenue sum of N81,196,697,858.57 in the third quarter of year 2019.
"This amount generated surpassed the sum of N69,535,174,318.38 that was collected within the same period under review in 2018 with over N11,661,523,540.19. This feat in increasing revenue collection is first of its kind in the history of the command. It is also as a result of the strategic plans aimed at enhancing the revenue collecting capacity in Onne Port."
Saidu said that measures had since been put in place to ensure that importers and their agents complied with extant laws on international trade, even as he restated the NCS's zero tolerance for false declaration of goods or other deliberate infractions.
On the number of confiscated goods, he disclosed that the command recorded a total of 66 seizures with Duty Paid Value of N865.9m in the third quarter of 2019.
Saidu listed some of the seized items to include 12) x 20 feet containers comprising 13,180 jerry cans of 25 litres of vegetable oil with DPV of N82.5 million, 5 x 20 ft containers comprising of 8,706 cartons of foreign soap worth N79.4m.
He also listed two containers loaded with 57,300 pieces of matches, 59 cartons of matches, 1,300 sacks of shovel, 100 cartons of hook knives, 172 sacks of diggers, amounting to N52.4 million as some of the items confiscated by the NCS within the year under review among others.
Saidu explained that the seizures were successfully accomplished as a result of the renewed determination of the Comptroller-General of Customs, Hameed Ibrahim Ali, to rid the country of illegal importation.