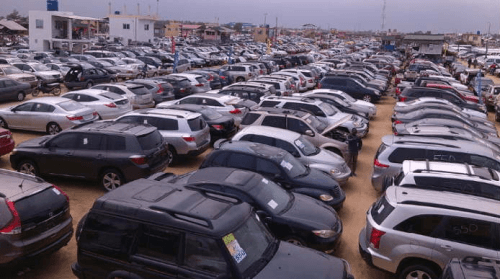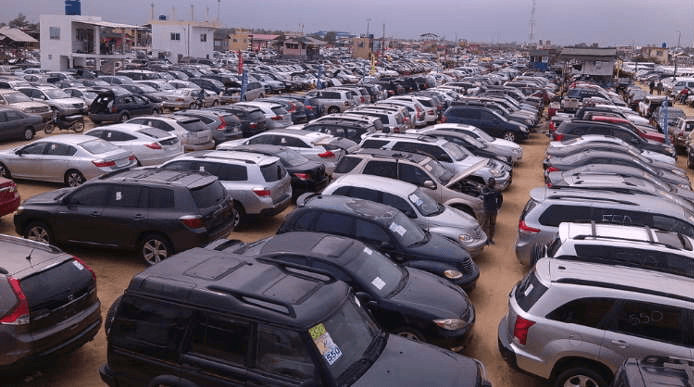 Clearing agents under the aegis of the Association of Nigerian Licensed Customs Agents (ANLCA) have accused the PTML Area Command of Nigeria Customs Service (NCS) of using a fraudulent database in issuing value payable on imported vehicles. 
Speaking at a recent stakeholders meeting in Lagos, the agents, while calling for a review of the ex factory prices of vehicles used in determining Customs duty, said the current database of imported vehicle prices being used by the command is shrouded in secrecy.
One of the agents, Aniezechukwu Uchechukwu, alleged that officers of the command were distorting values of imported cargoes in order to meet their revenue target.
He said, "We want to believe that the value on imported cars being issued by PTML Command is too exorbitant and it has no basis. The data base with which Customs issue their valuation is fraudulent. I have with me a document from the World Customs Organisation which is a Customs guide to valuation which Nigeria Customs is signatory to. The document says that the essence of valuation is on transactional value.
"I can provide so many receipts of cars which are different from what Customs are giving us.  Recently, we did an autobiography here and we presented the receipt of purchase of $70,000 vehicle, but Customs issued us $125,000 value, we can present the receipt anywhere.
"The Customs Service document is a total fraud, the Customs officers cannot continue giving us values from under their cupboard, the guideline for valuation says there must be an interaction between the importer and the agents and the Customs Service before valuation is given. 
"Nigeria Customs Service is distorting values of imported cargoes in order to suit the government that wants revenue from them. The International Chamber of Commerce (ICC) is also aware that Customs is misusing the data base and distorting values. If the Customs does not stop this act, we have enough legal instruments to stop their activities. The days of going to fight Customs is over, we are going to use our legal instruments."
Another agent, Okechukwu Remigeus, alleged that the command has become a testing ground for all unfriendly policies of the Customs Service.  
According to him, "PTML Customs command has become a testing ground for all forms of unfriendly Customs policies. Whatever is discussed in Abuja in the morning, by afternoon they have already started implementation at PTML without any circular or information. By the time you resume at the office, you would have seen a different thing altogether." 
Responding, Controller of the command, Comptroller Festus Okun, who was represented by Deputy Comptroller Enforcement, D.C Ogbonna, explained that Customs block cargoes from exiting the terminal when there are suspicions of forgery.
He added that alerts come on cargoes when the value paid on consignment is not correct. 
"If you are supposed to pay N2million on a cargo and you paid N1million, definitely you will get an alert. Forgery is not good, it is bad for the economy, and everything we are doing is to protect the Nigerian economy," he said.
Speaking earlier,  Chairman of PTML Chapter of ANLCA, Oluwole Obey, said it would be difficult not to have friction and professional conflicts when dealing with a Customs Service that is being monitored daily online from the headquarters with outrageous financial targets.