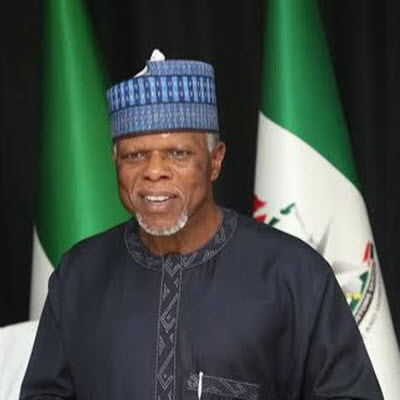 The Federal Government has been urged to suspend the revenue target given to the Nigeria Customs Service following the outbreak of the corona virus pandemic which has led to a decline in volume of imports coming into the country.
Most of Nigeria's imports are from China, Hong Kong and other Asian countries, which have been badly hit by the corona virus with over 10, 406 death cases recorded globally and 253, 797 confirmed cases in 182 countries and territories since the outbreak of the disease.
Recall that the government had given Customs a revenue target of N1.5 trillion for the year 2020 but the Comptroller General of Customs, Hameed Ali, raised it up to N2 trillion.
Speaking in a chat with SHIPS & PORTS last weekend, National President, National Council of Managing Directors of Licensed Customs Agents, Lucky Amiwero, noted that over 50 percent of Nigeria's import come from China, but many importers no longer travel to China to buy goods for fear of contacting the disease.
Amiwero urged government to focus on taking strong precautionary measures to contain the spread of the virus to help save lives and cancel the target given to Customs pending when the pandemic will last
He said, "Government should forget anything about revenue target for now because there is a shut down all over Europe and nobody can go to China. The most important thing that is required of government now is to take precautionary measures to save lives, not looking at the economy now but life. China is going down, just as America too. Customs is not the one bringing the cargo but from the people who are going to China and if they don't go, how will they get the revenue?  So because of what is happening now and a serious drop in cargo volume, I think government should suspend Customs revenue target until further notice because it is the global economy that is affected.
"50 percent of our imports come from China but no importer can go to China to imports, even people who are there cannot come. We are in a state of emergency now as far as each country is concern. Nigeria is weak and we don't have medical infrastructure unlike other developed countries yet they are going through the problem."
On his part, Director General, Lagos Chamber of Commerce and Industry (LCCI), Muda Yusuf, urged the government to review downward the revenue target given to Customs while also intensifying effort to diversify the economy to boost the nation's revenue generation.
He said, "This is a reality that all of us have to face and there is very little we can do about it because the economy is down and the supply chain is practically broken down. So if we have that kind of down turn, what can anybody do? This is a situation we don't have control over, so what is important is for us to adjust internally to the revenue challenge we are going to face as a result of drop in the revenue. It is also an opportunity for us to see what we can do on our import substitution side. If there are things we could do locally to replace those imports, this is the time to begin to do it."