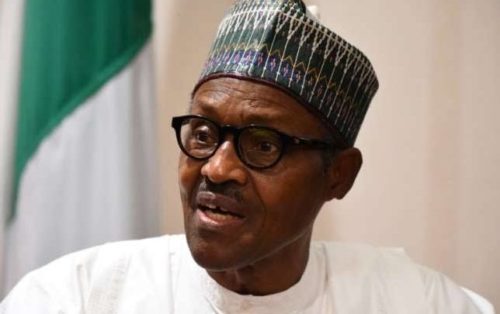 Clearing agents under the aegis of the Association of Nigerian Licensed Customs Agents (ANLCA) have urged President Muhammadu Buhari to appoint a career officer to head the Nigeria Customs Service (NCS) as he prepares to begin his second term in office on May 29.
ANLCA Vice President, Kayode Farinto, who spoke in a chat with SHIPS & PORTS weekend, said the Ali-led Customs management has abandoned its core function of trade facilitation while focusing only on revenue generation.  
Farinto, who condemned the setting up of various Customs units outside the port by the Customs Comptroller-General with powers to intercept already cleared cargoes, said the development has continued to hamper quick cargo clearance process contrary to the Federal Government's policy on the ease of doing business.  
He said, "Hameed Ali has come and tried his best in increasing revenue while trade facilitation suffers. We need a career officer to take Customs to the next level.
"There are too many things that are suffering in the industry vis-à-vis the fact that they have taken trade facilitation to the back seat which is not too good for the image of this country.
"Customs is in the habit of creating various task forces to arrest the consignment they have released themselves from the port which is an indictment. This particular management team has lost touch. It makes Customs look as if they are now confused. We have more than five units of various Customs units outside the port with different names. All these things we know are set up for pecuniary gains. It is not as if they are adding value to the logistics chain."
Farinto also scored Ali low in the area of collaboration with stakeholders, saying that efforts to seek partnership with the Customs CG on setting up of a Customs/stakeholders committee to help address challenges militating against their operations at the port had been unsuccessful.
"Collaboration with stakeholders is zero which is against what the World Customs Organization (WCO) said that Customs in every country must collaborate with the Customs brokers and the stakeholders. When the former CG was there, we had the Customs Consultative Council. We even went ahead to advise the present CG on it but he never set it up. If you want to see the CG and book an appointment, you cannot see him; they will only refer you to a Deputy CG while there are many issues that require the CG's attention but are lying fallow in his office and cannot be addressed. So we need a career officer that has risen through the ranks and will know where the shoe pinches, listen to industry stakeholders and want to collaborate," Farinto said. 
On the issue of overtime cargoes at the port, the ANLCA chieftain said, "We have over 7,000 containers of overtime cargoes lying fallow in the port. If you go to any port now, 60 percent of the cargoes there are overtime cargo. The CG brought the idea of online auctioning which failed and since then nothing is being said about it while vehicles worth billion of Naira are rotting away at the different Customs warehouses. A career officer will know what to do in such situation; he will not just fold his arms and allow this huge revenue loss."
…. warn members against clearing tramadol containers
In a separate development, the association has warned its members to desist from clearing prohibited and banned goods especially tramadol illegally imported into the country.
The Vice President of ANLCA, Kayode Farinto, who spoke in Lagos last week during an appraisal of the National Executive Committee led by Tony Nwabunike after one year in office, said the association's members must be patriotic and turn down the clearance of tramadol.
He said, "Our level of compliance has increased but there are still some importers who believe that it is business as usual. Presently, to clear a container of tramadol is over N280 million. A container of tramadol is over N1 billion. So for you to be patriotic, you must not be part of the agents that will facilitate the clearance of this cargo."