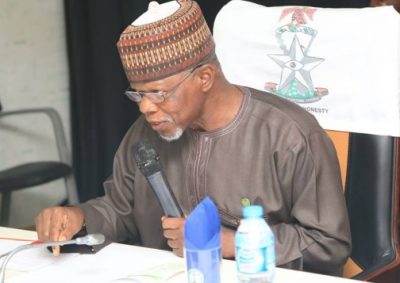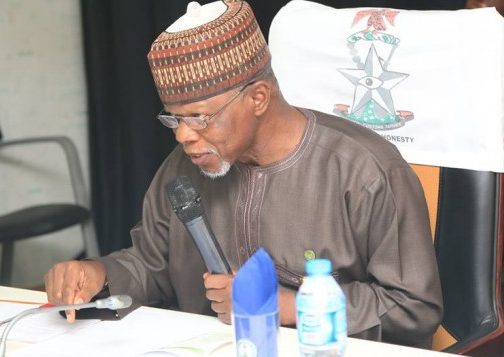 The Nigeria Customs Service (NCS) has implemented an increase in import duty payable on cargoes from N326 to N361 per dollar following a new foreign exchange policy by the Central Bank of Nigeria (CBN). 
Customs spokesman, Joseph Attah, who confirmed the development to SHIPS & PORTS in Lagos on Thursday, said the implementation of the new exchange rate takes immediate effect. 
He said, "Yes, I can confirm that a new exchange rate is being implemented effective from today (Thursday). However, Customs do not fix exchange rate, ours is to use whatever is fixed as the official rate by CBN." 
Clearing agents operating at the ports have, however, criticized the NCS for not sensitizing and consulting with them on the new policy, which they said would add to the cost of clearing cargoes at the port and prices of goods in the market.
Speaking with SHIPS & PORTS, National Vice President, Association of Nigerian Licensed Customs Agents (ANLCA), Kayode Farinto, described the implementation of the new policy as an act of insensitivity by government especially now that the country is dealing with the Coronavirus pandemic and its negative impact on businesses. 
 "The issue of exchange rate is being controlled by CBN but the stupid thing about Customs is that notes and documents must have been exchanging hands between them and CBN for days before today. Rather than notify or even sensitize agents that government wants to increase the exchange rate so that people can prevail on them to reconsider it, nothing was said by Customs.
"We just woke up this morning to find out that the rate has been changed on Customs system without due consultation. It is not too healthy for government to do that. This is an act of insensitivity especially now that we are even trying to convince stakeholders to come to the port as essential workers. 
"Knowing full well that the oil sector is gone, government is supposed to latch on the window we have in the maritime sector to see how we can continue to manage so that the economy will not be in comatose. But from all indications, it shows that the policy formulators of this country are confused and unfortunately, they are going to bring down this country," he said.
Another frontline clearing agent, Ugochukwu Nnadi, also speaks on the implication of the new exchange rate.
"Once the exchange rate is increased, it will translate to an additional cost of doing business. When such things happen, there has never been any notice or sensitization. We only log into the Customs system this morning (Thursday) and see that it been changed. The only time we were informed is when they wanted to increase tax from 5 percent to 7.5 percent but anytime they want to increase exchange rate, they don't inform us even if you have your Pre Arrival Assessment Report (PAAR) document ready before that time. Once the increment is effected, the first exchange rate is nullified and you will need to abide by the new one," he said.