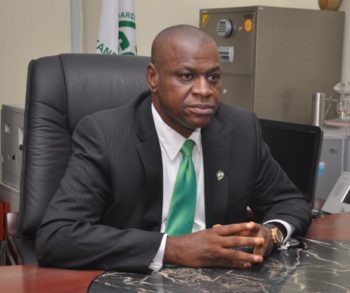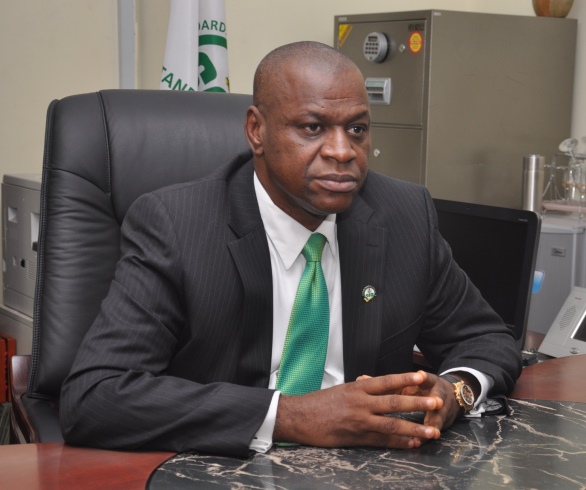 Clearing agents operating at the Lagos Port complex, Apapa have raised alarm over blocking of customs cargo clearance entries by the Standards Organisation of Nigeria (SON), describing it as a major impediment to the realization of the 48-hour cargo clearing policy of the federal government.
A blocked entry is unblocked only if the infractions are corrected with huge sum of money that would be paid by the agent as penalty. This, the agents say add to the cost of cargo clearance, which in turn is passed to the final consumer.
Speaking on the issue, a licensed customs agent, Ibrahim Tanko decried the high number of entries that are being blocked daily and described the experience of customs agents at SON as harrowing while trying to have their entries unblocked.
He noted that excuses such as lack of Country of Origin and others being given by SON officials for blocking are not the making of agents but that of SON who issues the SONCAP used for the importation.
Tanko also blamed SON for issuing SONCAP for the arms and ammunition imported into the country from Turkey in 2017 after declaring them as iron and steel; but which were subsequently seized by the Tin Can Island Port command of the Nigeria Customs Service.
"We have problems with SON over entries blocking. SON office is now a market place; they block and unblock your entries giving excuses like 'No Country of Origin' and others which are not your own making.
"It is more like a revenue collector than standards regulating body asking you to pay N200, 000.00 for unblocking. Pump riffles that were seized by Customs at Tin Can Port in 2017 had SONCAP as iron and steel. This is our problem, nobody to fight for us," he lamented.
When contacted, Head of Department, Inspection and Compliance of SON, Engineer Bede Obayi however noted that blocking of entries is not a new development but an alert to guide against infractions in product standards.
According to him, 'It is not a new term; it is to confirm that your products are genuine and comply with standards. What we are doing is to make sure that products coming into the country meet the standards.'
He advised importers in the country to follow due processes and urged customs agents to advise their importers to comply with SONCAP regulations.