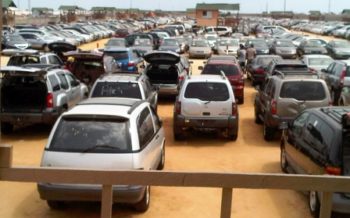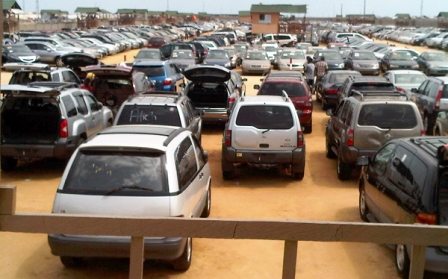 The Association of Nigerian Licensed Customs Agents (ANLCA) has appealed to the federal government to designate Seme as the only approved border point to make payment for imported vehicles through the land border.
Chairman, ANLCA, Seme border chapter, Lasisi Fanu who made the call in a chat with SHIPS & PORTS DAILY, noted that despite the ban on importation of vehicles through the land border, the federal government is still losing revenue as vehicles are still smuggled into the country from Cotonou through Idiroko and other land borders on a daily basis.
He said if government would consider Seme border as the only entry point for vehicles through the land border, this will help save the country huge revenue that would accrue from import duty on the vehicles.
According to him, "If government can consider Seme as the only revenue collection border for vehicles and restrict all other borders because they have so many porous roads and bush path, then the revenue will come more because now, they still pass those roads and go without paying kobo because they don't have an alternative to make the payment. So who is losing?
"So if they can allow Seme as the only car revenue collection centre, then they will not fly those cars again. They will be paying duty on them and if anybody passes any of the unapproved route and they are caught, the vehicles should be seized out rightly. With that, we can say government is fair to the people,"
Fanu lamented that since the ban came into effect in 2016, many of the agents operating at the busiest land border have become redundant due to low level of activities, which according to him have declined drastically to 10 percent.
"Activity at Seme is very low. It is just between 10 to 15 percent compare to what we do before. We are appealing to the government to consider our request so that the border can boom with activities again. With that, more people will be engaged and the rate of crime will reduce" he said.
Speaking on the federal government recent approval of 50 operational anti- rice smuggling vehicles for customs, Fanu said the additional vehicles were not necessary.
He said, "The 50 vehicles recently acquire for customs to use as anti – rice smuggling are not necessary because they have enough machinery on ground and when you have machineries on ground and you are still pumping more, that is a sign of corruption." 
Copyright Ships & Ports Ltd. Permission to use quotations from this article is granted subject to appropriate credit given to www.shipsandports.com.ng as the source.