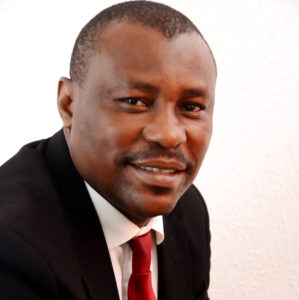 The General Manager, SIFAX Off Dock Limited, Oliver Omajuwa, has urged the Federal Government as a matter of urgency to fix the road in order to save businesses from the impending shut down due to the deplorable state of the Tin Can–Coconut port access road.
He made the appeal on the back of the on-going palliative measures currently embarked upon by different stakeholders. 
Omajuwa said that with the early rains coming in February, it is a clear indication that 2018 might likely be a year of heavy rains, with devastating effects on businesses operating in the axis as well as other road users.
"With the deplorable state of the Coconut access road, there has been tremendous delay in container transfers from various ports where we receive consignments. This has resulted in loss of revenue as the company cannot charge client until containers are successfully received at our terminal. For every day containers are delayed due to the bad access road, bonded terminals operating around lose revenue in storage, idle man-hour, electricity power wastage, because the terminals must be powered whether the containers come in or not, overtime and inconvenience allowances to staff as well as other mobilization costs to various groups and agencies"
He noted that it is a very difficult time for businesses located around the Coconut axis as their bottom line is daily eroded with various interventions on the road. He explained that once every two weeks, SIFAX Off Dock provides its own palliative on the road by filling some bad portions (Coconut & Sunrise axis) with about 50 truck-loads of hardcore stones and sometimes when container-laden trucks are stuck in the craters on the road, the company moves out its equipment such as reach stackers and others to salvage the situation.
"The palliative measure currently embarked upon by stakeholders around the axis is not moving as expected. The road is in an epileptic state and it's already threatening the existence of all businesses around Coconut area.  Although the government has handed over the reconstruction of the road to Dangote Construction Company starting from Oworonshoki, I want to urge, as a matter of urgency, that the reconstruction of the stretch of road should start at the coconut axis."
"This is necessary because when the rainy season comes, businesses will be forced to shut down and this would amount to revenue loss for the government and private companies while workers would also not be spared as job loss usually comes with failed businesses," he said.