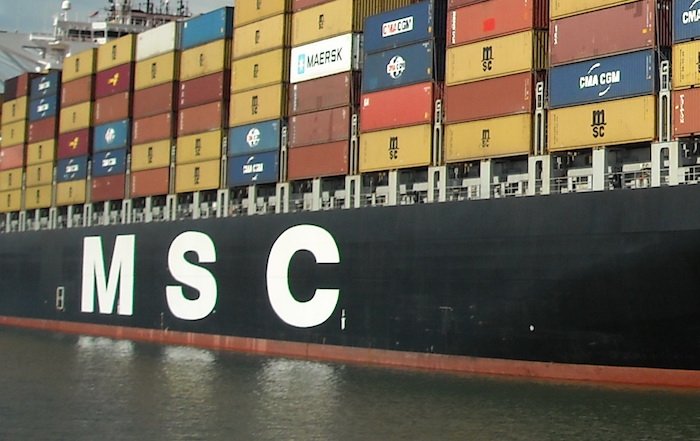 Clearing agents and truckers operating at the ports in Lagos have accused Mediterranean Shipping Company (MSC) of converting container trucks along port access roads as holding bays while also charging demurrage on the containers.  
The operators are therefore calling on government to prevail on the shipping company to provide holding bays for their empty containers.
Public Relations Officer, Association of Nigerian Licensed Customs Agents (ANLCA), Tin Can Port Chapter, Emmanuel Onyema, said empty containers belonging to MSC are often laden on trucks for months while waiting for return with the trucks sometimes denied access to the port.
"MSC doesn't have anything called holding bay. Their vessels come in with large volumes of containers. The ship that came on Saturday MSC ALYSSA with over 1600 TEUs is in Port & Cargo right now. The government should look into the activities of this shipping line that is using trucks as holding bay and charging Nigerians demurrage while containers are on top of trucks looking for places to drop them," he said. 
Lagos State Vice Chairman, Nigerian Association of Road Transport Owners (NARTO), Dry Cargo Section, Inuwa Muhammed, also said that there were many trucks parked at different garages laden with MSC empty containers but have nowhere to drop them.
He said the littering of empty containers on the streets and Lagos roads was as a result of lack of holding bays by most shipping companies.
He demanded that truck owners be paid demurrage by shipping companies for using their trucks as holding bays, adding that even when trucks are asked to drop empty containers at alternative depots, they are made to pay between N170,000 and N180,000 before the containers are received.
He said, "Those that were directed to go and drop at Brawal Kirikiri Phase 1; each truck of 40ft container, the truck owner pay between N170,000 to N180,000 before the container will be received. Please we want the relevant authorities to intervene."
MSC could not be reached for comment on the allegation.