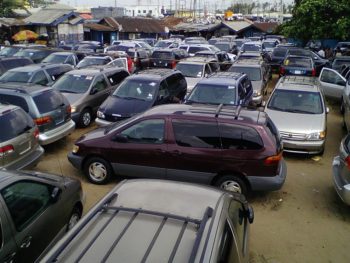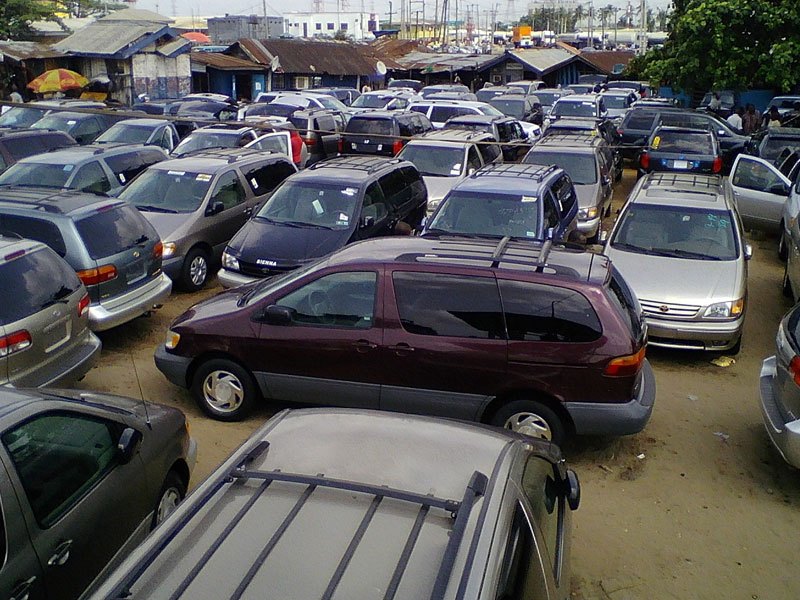 Five months after the federal government placed a ban on importation of vehicles through the land border, Customs clearing agents operating at the Seme border area have again cried out with an appeal to the government to rescind its decision.
It would be recalled that the Federal Government had, on December 5, 2016, announced a ban on importation of used and new vehicles through land borders with effect from January 1, 2017.
The agents who spoke in a separate interview with SHIPS & PORTS DAILY said the ban has only succeeded in creating an avenue for some few individuals to enrich their pockets while causing untold hardship to them as most of them have been put out of business.
Chairman, Association of Nigerian Licensed Customs Agents (ANLCA) Seme Chapter, Lasisi Bisiriyu said if government could mandate the Benin Customs to abide by the rules and regulations of the system by handing over vehicles directly to their Nigerian counterpart, it would help improve its revenue base.
He said despite customs effort to impound smuggled vehicles, most of them still find their way into the country saying that, "before customs seize 10 vehicles, 100 has come in, so why don't the government allow them to pay the duty and generate more revenue.
"We have been on strike since January because we have been idle since the policy was implemented. We have written to many authorities and they are promising us that the federal ministry of finance is looking at the issue and they will get back to us,"
"Some of our members have caught up with stroke because of too much thinking. If the government can look into the ban once again and give the Benin customs certain condition to be met with a warning that if they go back on that we will shut the border, I think they will be ready to comply," he said.
Bisiyiru also pointed out that the one month grace period the customs gave for vehicle owners without genuine customs document to pay their duties gave smugglers the avenue to smuggle vehicles, register it and also benefited from the 60 percent rebate.
"When customs announced a month grace period for vehicle owners with no genuine customs papers to go to any of its Zonal offices to pay duty on them with a rebate of 60 percent, it became an avenue for smugglers to smuggle more of this vehicles through Cotonou.
"They (smugglers) buy them, register it the next day, go to Harvey road and still enjoy the 60 percent rebate while government is losing a lot of revenue. As at last week, people still pay money at Harvey road even at Kwara State. With that government is losing much revenue now. Why won't they allow this to come in and genuine duty paid on them instead of complete ban?," he quizzed.
Chairman, National Association of Government Approved Freight Forwarders (NAGAFF), Seme Chapter, Eze Ekenna Ajunwa also lamented the lull in business activities at the border since the ban on vehicles and rice describing it as the worst ever experienced in his 17 years of operation at the border.
He appealed to the government to review the ban on rice and vehicles which he said has worsened unemployment and encourage smuggling.
"Customs is no longer generating revenue from vehicles and rice since the policy was announced but there are other borders where these items are smuggled into the country. So invariably, it is the government that is losing. So we are appealing to the government to review the ban,"
"We are not asking the government to review the policy to benefit us, government will also benefit more. So they should temper justice with mercy and allow these goods to come in," he said. 
Copyright 2017 Ships & Ports Ltd. Permission to use quotations from this article is granted subject to appropriate credit given to www.shipsandports.com.ng as the source.