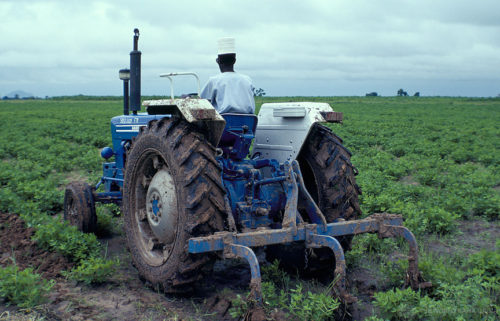 The Brazilian Ambassador to Nigeria, Ricardo Guerra de Araujo, has said Brazil will inject $1.1 billion into Nigeria's agricultural sector.
He made this known late Thursday in an interview with journalists in Abuja.
The envoy disclosed that an agreement between Brazil and Nigeria on the matter would be concluded by the end of October.
According to him, Brazil will help to transform Nigeria's agriculture with the fund by establishing a tractor assembly plant in Bauchi State.
He noted that sustainable use of tractors and modern technology for farming in Nigeria would boost productivity, saying that mechanised agriculture would enhance value addition, food systems development and other opportunities for farmers.
The ambassador said that the package proposed by Nigeria's Ministry of Agriculture and Rural Development would move Nigeria's agriculture sector forward.
He said that the project to be financed by the Brazilian Exim-Bank would come in three phases while the Central Bank of Nigeria would make available concessional resources through local banks.
According to the envoy, the proposed term of financing is 13 years including 10 years of repayment and two years of grace.