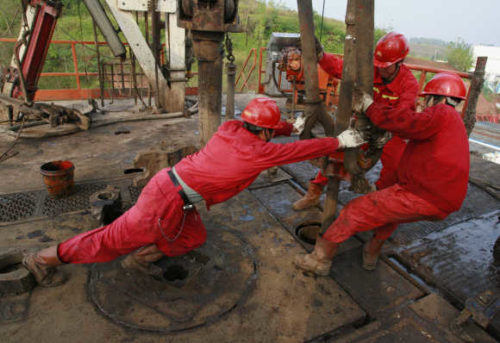 The National Economic Council (NEC) on Thursday disclosed that Nigeria's Excess Crude Account stood as at Oct. 16, at over $2.09 billion.
Bauchi State Governor, Mohammed Abubakar, made the disclosure while briefing State House correspondents after NEC meeting at the Presidential Villa, Abuja.
The governor said that the Minister of Finance, Zainab Ahmed, gave the update on the Federation Account Allocation Committee (FAAC), Excess Crude Account, Stabilisation Fund Account and Natural Resources Development Account.
He said, "She presented a budget estimate for the FAAC meetings of 2018; usually these budgets estimates are prepared by the Office of the Accountant General and tabled before the NEC for approval.
"A total budget of N650 million was approved for the conduct of the FAAC meetings for 2018, later on, the minister gave an update of the Excess Crude Account as at Oct. 16, 2018, which stood at $2.09 billion.
"The Stabilisation Fund Account stands at N21.9 billion and then the Natural Resources Development Fund stands at N119.7 billion."
Ahmed said that there was also an update on the ad hoc committee set up by NEC to address the problem of crude oil theft and its prevention and control.
Abubakar said that the committee used to be headed by the then Governor of Delta State, Dr Emmanuel Uduaghan, but NEC had approved the nomination of Edo State Governor, Godwin Obaseki, to head the committee.
The other governor members of this committee are governors of Akwa Ibom State, Delta, Bayelsa, Cross River and Ondo.
He listed other members of the committee as the Ministers of Budget and Planning, Finance, Petroleum Resources, and representatives of all the security agencies in Nigeria.