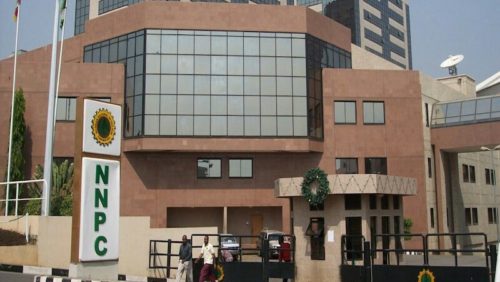 State oil company, Nigerian National Petroleum Corporation (NNPC), has blamed suspected oil thieves for the fire incident that happened on System 2E pipeline network in Umuaduru and Umuimo communities in Abia state.
The Senate had on Wednesday blamed NNPC for the death of over 150 Nigerians involved in the pipeline explosion.
But NNPC in a statement signed by its Spokesman, Ndu Ughamadu, in Abuja on Thursday said that the allegation that negligence on the part of the corporation caused the fire incident Friday last week, was false.
According to him, the incident was triggered off by suspected oil thieves who had hacked into System 2E pipeline network with a view to intercepting the flow of petrol from Port Harcourt to Aba.
Ughamadu said the clarification became necessary in view of the recent statement by a legislator indicting NNPC on the fire outbreak, which had claimed lives and valuable property.
The NNPC spokesperson explained that the presence of items such as jerrycans, among others, at the scene of the incident as contained in the preliminary report on the matter indicated that the activities of vandals in the area ignited the flame.
He regretted that incessant vandalism of pipeline facilities along System 2Ex Pipeline Right of Way (PROW) has led to the underutilisation of the Enugu Depot, saying that the breaches have prevented the corporation from pumping fuel into it.
Ughamadu called on relevant government agencies to collaborate with the corporation to appropriately criminalise vandalism of oil facilities across the country, adding that host communities should also partner the NNPC to tame the scourge.
He prayed that God reposes the souls of the innocent ones that perished in the incident and warned members of the public against tampering with oil facilities which he described as inflammable.