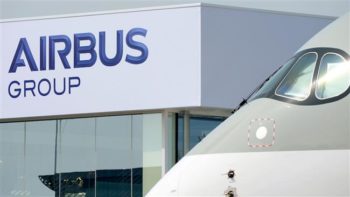 Airbus announced on Friday, a 17 percent drop in planned 2019 deliveries of its most successful wide-body jet following a series of order defeats to rival Boeing.
Europe's largest aerospace group is simultaneously juggling a drop in demand for its A330 wide-body jet; the only one of its class on which it currently makes a profit – against record demand for bread-and-butter models like the A320.
Airbus said it was reducing deliveries of the 250-300-seat A330 to around 50 aircraft in 2019, compared with 67 last year and 60 planned for 2018. That comes after an upgraded version due to enter service this year, failed to sell as it had hoped.
The production slowdown came as Airbus posted a slender – though better than expected – core profit in the first quarter after delays in engine deliveries for its smaller A320neo.
Together, the A320 and A330 families generate most of the cash and income needed to support future developments and other activities at the maker of airplanes, rockets and fighters.
While the narrow-body A320neo remains a best-seller, with Airbus recently unable to produce the jets fast enough due to engine supply problems, the upgraded A330neo has been losing ground to the newer Boeing 787 at carriers like American Airlines and Hawaiian Airlines.
Agency Report