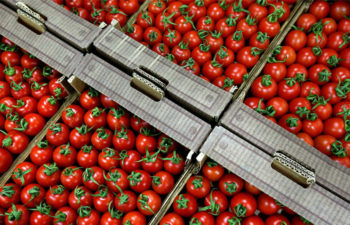 Russia will as from May 1, allow imports of tomatoes from all Turkish producers and not only those that were included in the list of earlier approved exporters.
The Russian Federal Service for Veterinary and Phytosanitary Surveillance made this known on Friday.
Prior to the announcement, only a limited number of Turkish producers have been allowed to supply tomatoes to Russia.
The agricultural watchdog considers it possible, under guarantees of the Turkish Ministry of Food, Agriculture and Livestock, to allow imports of tomatoes from Turkey to Russia without any restrictions on enterprises from production sited free from tomato moth.
Agency Report