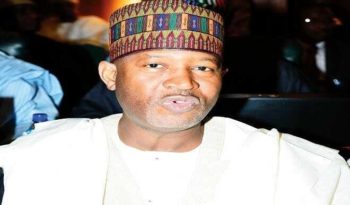 Airline Operators of Nigeria (AON) has kicked against the proposed Single African Air Transport Market (SAATM), calling on the Federal Government not to sign any treaty that would affect the future of Nigeria.
Chairman of AON, Capt. Nogie Megisson made their position known while speaking at the sensitization workshop on the implementation of SAATM organized by the Nigerian Civil Aviation Authority (NCAA) saying the country needs to put in place policy to help the local carrier before discussing about open skies.
The Minister of State for Aviation, Senator Hadi Sirika had pledged the commitment of the government to the implementation of the SAATM which 23 African countries including Nigeria have already signed into. The implementation is to start in February.
SAATM is a follow up to the full implementation of the 1998 Yamoussoukro declaration liberalizing air transport in Africa.
The Minister who was represented by the Managing Director of the Nigeria Airspace Management Agency (NAMA), Capt. Fola Akinkuotu said SAATM would enhance traffic connectivity and significant growth in passengers volumes over the next few years.
"We must all therefore strive to commit to the full implementation and operationalization of SAATM, we need to leap forward so as to become an effective global competitor in aviation.
"In this regard, Nigeria being one of the pioneer Member States signatories to YD, one of the 23 states that have so far made solemn commitment to the implementation of SAATM by 2018 has constituted a National implementation committee to review all the subsisting Bilateral Air Services Agreements (BASAs) to be in consonance with the YD while the process of domesticating the decision is currently at the advance stage."
But AON Chairman said local carriers are against the open sky agreement until all issues affecting the growth of Nigerian airlines like multiple charges are addressed.
Megisson said if the SAATM implementation scales through Nigeria would be the greatest as it would embolden big carriers in Africa to further exploit Nigeria which has the largest percentage of the market.
He said: "We are happy that we are looking at an open skies policy. But I believe the genuineness must be shown. I think we need to pause and take a look at it.
"The decision we are going to take on this issue is a treaty or a bilateral service agreement (BASA). I believe if you are going to sign a BASA, we should take the technical side of the Nigerian team and the Nigerians representing aviation to go on a clean book and discuss with the other side.
"America and Europe do not have an open skies policy. Why are we rushing for an open skies policy? We must think as Nigerians and put Nigeria first. If we open the sky, what advantage are we bringing to Nigeria?"
The African Civil Aviation Commission and the International Air Transport Association (IATA) have argued that the successful implementation of the SAATM would give African airlines more commercial freedom and deepen economies of scale.