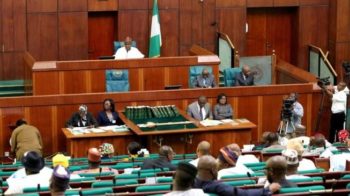 The House of Representatives on Wednesday has passed two bills seeking to stop the concession of Ajaokuta Steel Company.
The bills are an act to provide for the Ajaokuta Steel Company completion fund and a bill for an act to amend the public enterprise privatisation and commercialisation act.
Sponsored by 301 lawmakers of the lower chamber, the bills, were first introduced for first reading on Wednesday last week.
It was passed for second reading on Thursday and subsequently referred to the Committee of Whole.
Considering the committee's report during plenary on Wednesday, the house resolved to use $1 billion from the Federal Government's share in the excess crude revenue for the company's completion.
The lawmakers also said the money shall be applied by the minister only for purposes of the steel's completion, and as approved by the National Assembly.
There has been a lingering controversy surrounding the Ajaokuta Steel Company.
The lawmakers had earlier asked President Muhammadu Buhari to direct the Minister of Mines and Steel development, Kayode Fayemi, to stop the process of concession.
The bill amending the privatisation act seeks to remove the steel plant from the list of public assets which the Federal Government has powers to privatise or concession.
The lawmakers also want to strip the National Council on Privatisation of its powers as the only body backed by law to decide on which firms should be on the schedule.