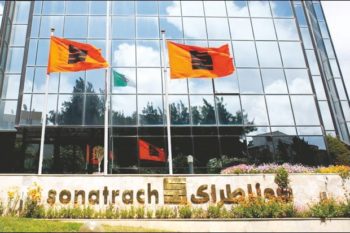 Algeria's state energy firm Sonatrach on Monday started $2 billion of new investments into the Hassi Rmel gas field to keep production stable at the country's biggest gas field.
"The objective is to maintain the 190 million cubic metre output for the next 10 years," Chief Executive Abdelmoumene Ould Kaddour told reporters at the site.
Hassi Rmel gas field represents 60 percent of Algeria's total gas output. It produces between 190 and 210 million cubic metre per day but Sonatrach needed to invest into the field's compression facilities to maintain output, Kaddour said.
"This is a strategic project for us, we need to make sure it will come online 2020. Delays are unacceptable," he added.
Japanese firm JGC has been put in charge of the project.
OPEC member Algeria has been hit hard by the slump in world oil prices and has struggled to attract energy investment to help develop new fields and increase existing production.
Agency Report