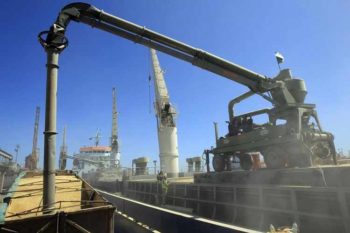 Algeria's expenditure on imported cereals, semolina and flour in the first five months of this year increased by 13.5 percent over the same period last year, official data showed on Monday.
The North African country has been trying to cut purchases of grain and other goods in an attempt to reduce spending due to lower energy earnings.
The import bill for durum wheat, soft wheat, semolina and flour rose to $1.428 billion from $1.258 billion, customs figures showed.
It did not provide details on volumes.
Overall spending on food imports rose 3.82 percent to $3.936 billion from $3.791 billion, the figures showed.
Agency Report