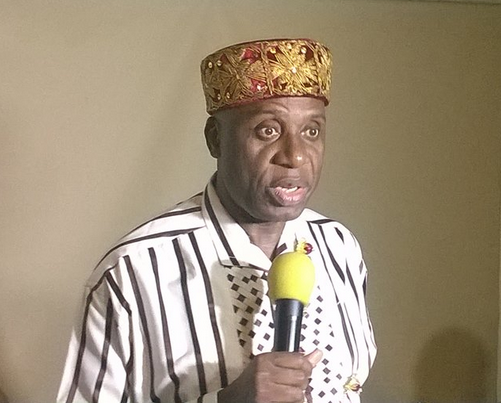 The Minister of Transportation, Rotimi Amaechi, says he is not a leader to Magnus Abe, senator representing Rivers southeast.
There has been a face-off between the two politicians in recent months, but last week, at the secretariat of the All Progressives Congress (APC), Abe described Amaechi as his leader.
Reacting in a statement issued on Sunday, Amaechi said Abe is a devious character and cannot be his follower.
"I am not Magnus Abe's leader. Abe has long left me and the political family that is largely responsible for his rise and fame in politics," Amaechi said.
The former Rivers governor accused Abe of sponsoring people against him.
He said: "How can I be Abe's leader when he and the minions sponsored by him (Abe), privately and publicly abuses, insults, cast aspersions etc on me, my wife and members of my family, daily? Is that how a follower treats his Leader?
"It's cheap and indeed shameful political sophistry for Abe to stand in the APC secretariat and deceitfully say I am his Leader, while all he has done, both privately and publicly in recent times is to undermine me, the APC and desecrate the APC in Rivers State. As a matter of fact, it is indeed very doubtful if Senator Abe is still in the APC. He mouths APC but his actions belie his words and clearly tell a different story."
He said Abe is not committed to the APC and his actions have weakened the party in Rivers state.
"Such a hypocritical, devious character cannot be my follower. I am not his Leader," he said.    
Copyright Ships & Ports Ltd. Permission to use quotations from this article is granted subject to appropriate credit given to www.shipsandports.com.ng as the source.