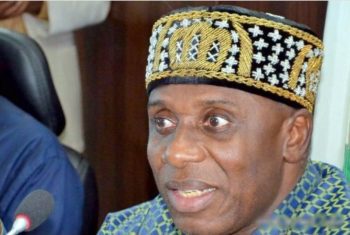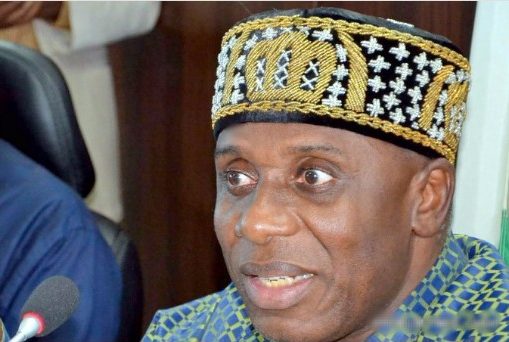 Transport Minister, Rotimi Amaechi, on Tuesday again launched a verbal attack against former President Goodluck Jonathan, saying that Igbos did not benefit from the support they gave to the former Nigerian leader. 
Amaechi has had a running battle with Jonathan since 2011 when Jonathan was in power and while the Minister served as Governor of Rivers State. 
Speaking in Ikeja, Lagos at a media forum, Amaechi said Jonathan failed them in spite of his numerous promises to the Igbos.
"The Igbos gave Jonathan support, what did he do for you?" Amaechi asked participants at the event. 
"Of course!" he said in response to a chant of "Nothing!" by some members of the audience.
"President Jonathan went to Onitsha and danced and promised to construct Onitsha bridge. Right? After that nothing happened," he said.
"Now we are fixing the bridge without making promise. Or did we promise to construct Onitsha bridge? I didn't hear him (President Buhari) say he would construct Onitsha bridge during the campaign…except someone spoke on his behalf.
"Today we are constructing the second bridge, which is the River Niger bridge," Amaechi said.
The former Rivers governor said People Democratic Party (PDP) stalwarts from the south east region should be ashamed that they were seeing the Jonathan five times a day while he was in office and yet could not get him to construct the bridge. 
"The relevance of a politician is not determined by how much he has in his pocket. It is determined by how much development he is able to bring," he said.
"The Port Harcourt-Owerri road was terrible. One day I made the mistake as governor to try to go to Owerri and I passed through Aba. I wept. Now we are constructing that road; it may not be at the speed that you want but we are constructing the road. The next road I mentioned is the Enugu-Onitsha.
"We are doing Port Harcourt-Enugu, the most important road to the Igbo. The next most important road to the Igbo is Enugu to Onitsha, and he (MBuhari) is doing it again. So who is better?
"The last man you people were dancing with at Onitsha bridge that promised you people that 'Azikiwe commissioned this bridge and the second Azikiwe commissioned it again' and never put a stone and the man who doesn't talk at all – who didn't make promise and he is doing it – which one do you prefer?"
"Don't be deceived by those who depended on government alone for survival," he said.
On corruption, Amaechi said the only way government could tackle the menace was to jail those caught in the act.
"The only way to solve corruption in Nigeria is if you send ten rich men to jail," he said. "That is the key to fighting corruption."    
Copyright Ships & Ports Ltd. Permission to use quotations from this article is granted subject to appropriate credit given to www.shipsandports.com.ng as the source.