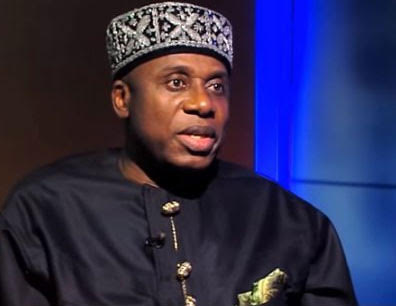 Mum's the word for otherwise outspoken Transportation Minister, Rotimi Amaechi as President Muhammadu Buhari wielded the big stick last week, cancelling a controversial maritime security contract championed by the Minister.
All efforts to get the Minister's response to the cancellation of the contract were unsuccessful as even his aides maintained sealed lips over the development.
On Monday October 30, 2017 during the World Maritime Day event in Lagos, Amaechi had announced that the Federal Government had granted approval for the award of a security contract valued at $195 million (about N60 billion) to an Israeli firm, HLSI Security Systems and Technologies, to procure security equipment and train Nigerian security personnel to tackle crimes on the nation's waterways.
Ameachi said the contract was to commence in December 2017 and run for three years after which the firm will hand over to Nigerian security personnel.
The announcement met with the criticisms of several maritime stakeholders and security experts who accused the Minister of moving against a similar but much cheaper contract signed by the previous administration only to replace it with his own version.
However, President Buhari terminated the controversial contract last week via a memo dispatched by his Chief of Staff, Abba Kyari.
The President, in the memo, directed the Attorney General of the Federation, Abubakar Malami, to terminate the contract with immediate effect.
He also ordered the National Security Adviser (NSA) and the Nigerian Intelligence Agency (NIA) to investigate how the contractor obtained security clearance for the job without an end user certificate.
President Buhari also ordered HLSI Security Systems and Technologies to supply items equivalent to the $50 million upfront payment it received from government.
On January 2018, the House of Representatives mandated its Committee on Public Petitions chaired by Uzoma Nkem-Abonta to investigate the contract.
Amaechi, however, refused to make the contract documents available to the committee leading to the probe being stalled.
"We have been demanding these documents and we have received no responses. This is about the 8th hearing on this issue.
"If the contractual documents and agreements cannot be produced within the next 72hours, we will be forced to close this matter and make our recommendations to the House," Nkem-Abonta lamented at the committee's sittng on January 30, 2018.
Copyright Ships & Ports Ltd. Permission to use quotations from this article is granted subject to appropriate credit given to www.shipsandports.com.ng as the source.