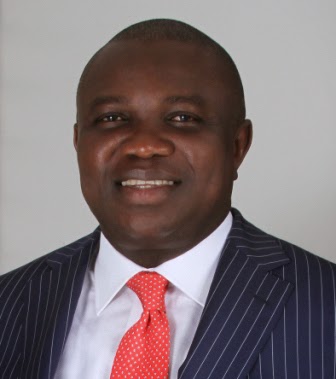 Lagos State Governor, Akinwunmi Ambode has given all tank farm owners in Apapa area of the state 90 days ultimatum to build loading bays or be shut down.
The governor also announced full-scale enforcement of the Lagos Road Traffic Law that restricted okada riders and tricycles from plying certain routes in the state.
Ambode, who addressed a press conference at the State House, Ikeja on Friday warned that any tank farm that failed to provide a loading bay after the expiration of the 90 days grace would be shut down by the state government.
He also warned all tank farm owners to desist from allocating pick-up papers to trucks beyond and above their daily capacity as is the case presently.
The governor said he met with tank farm and petroleum tanker owners three months ago and asked them to come up with solution for the traffic gridlock, but lamented that till date, they had not come with any solution to solve the problem at hand.
Ambode stated that one of the areas of concern looked into at the meeting was the non-conformity with requisite conditions on the use of the seaports by the various elements operating in and out of the ports.
Some of the areas, he said, include lack of due diligence in granting approval for the construction of tank farms, such that areas dedicated for trucks holding bays were being used for other purposes; refusal by importers of cargoes on board vessels rather than transporting the cargoes to the warehouses, from where up-country trucks would have loaded them instead of the ports, among others.
"This state of affairs that has accentuated traffic gridlock in Apapa and its environs is no longer tolerable to the state government. All necessary arrangements have been made with the relevant regulatory institutions to sanction defaulting port users, importers, tank farms owners, terminal operators and shipping companies, among others.
Also, Ambode decried that it had become evident that traffic crimes and robbery were easily traced to the menace of okada riders and street hawkers, saying that in addition to okadas being used for crime, commercial buses were a menace on the state's roads.
"They have become very reckless and lawless. Many road users, especially those who should know better, seem to have also joined them in breaking traffic law. This government is totally committed to the security of lives and property as well as enforcing the rule of law. We will not allow a few notorious elements in our midst to cause a breakdown in law and order and upset the peace that we are used to in the state," he said.
The governor reiterated the commitment of his government to making life easier for the people, saying that "as much as we want to be civil, everybody should know that this will only apply to law abiding citizens. This administration has promised continuity with improvement.
"To achieve this improvement, there has to be a change in the way we carry out our businesses. Change is a process. I plead with everyone to be part of this change. In order to assure the commercial motor cyclists and bus owners of our joint resolve, the Chairmen of the related unions are here with me as a sign of their readiness to comply with these new set of actions," he said.
However, Ambode said as the state entered into the last two months of the year, "We must all be vigilant and prepared to have a changed attitude towards the issues relating to crime and terrorism.
"We must be ready to cooperate with the government at all times. Nobody, I repeat, nobody should patronize street hawkers in traffic henceforth. The next hawker could be a robber or terrorist. You are now well-advised.
"If we all cooperate and decide not to buy, gradually and collectively, the hawkers will not come to the highways and streets anymore. Our roads will definitely become safer.
"Our security agencies have been directed to increase their presence on the roads and highways to ensure greater safety."
Copyright Ships & Ports Ltd. Permission to use quotations from this article is granted subject to appropriate credit given to www.shipsandports.com.ng as the source.