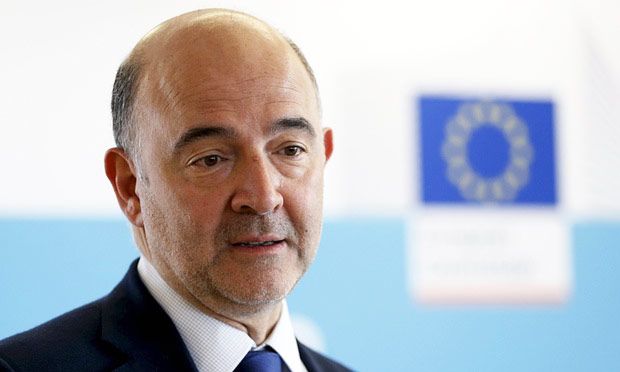 Nigeria has been listed among the top five migrant countries to Europe. The most populous black nation in the world is only behind Syria, Afghanistan, Iraq and Eritrea.
According to the European Commission, three million migrants who are fleeing war and poverty are expected to enter the EU by 2017, a development likely to have a marginal positive impact on the economy of the continent.
Syria accounts for 53 per cent of the migrants and is followed by Afghanistan with 18 per cent while Iraq, which is placed third accounts for six per cent.
Most of the migrants from these countries are fleeing the war in their countries but the story of Eritrea who accounts for five per cent of migrants and that of Nigeria which is three per cent can be put down to poverty, conflicts and abuses.
EU economic commissioner Pierre Moscovici believes that the influx of migrants could boost gross domestic product by 0.2 to 0.3 percent.
He said the "weak but positive" economic effect of the migrants could help offset growing hostility towards them.
"It means you can't say the influx of refugees is likely to have a negative impact or kicking people out of the labour market," Moscovici said, unveiling the Commission's autumn economic forecast.
"That will combat a certain number of received ideas and backs the politics of President (Jean-Claude) Juncker," who has pushed for the EU to do more to help them.
The Commission, the executive arm of the 28-nation European Union, said it expected one million migrant arrivals in 2015, soaring to 1.5 million in 2016 then decreasing to half a million in 2017.
UN refugee officials say more than 750,000 migrants have arrived in the EU by sea this year, up from 282,000 in total in 2014.
The vast majority have arrived in Greece (608,000), which has become the most common destination. Some 140,000 have arrived in Italy in 2015.
Most of the migrants head for Germany, hoping to get asylum there. German officials say their country is likely to host at least 800,000 new migrants this year, and the total could reach 1.5 million.
Copyright Ships & Ports Ltd. Permission to use quotations from this article is granted subject to appropriate credit given to www.shipsandports.com.ng as the source.