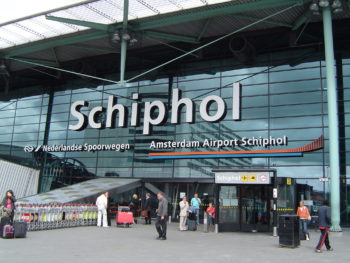 Amsterdam's Schiphol airport briefly suspended all air traffic on Thursday due to a severe storm, as gusts of up to 140 kph (90 mph) blew down trees and damaged buildings.
At least 260 flights were scrapped, while trains, trams and buses were halted across the country after the highest weather alert was issued.
Schiphol later said some flights would resume as the storm moved inland, but that there would be severe delays.
In Germany, railway operator Deutsche Bahn said it had suspended all services in the western state of North Rhine-Westphalia, the country's most populous state, leaving hundreds of thousands of travelers and commuters stranded.
"Since this affects many long-distance connections, there are effects on the entire rail services, also internationally," Deutsche Bahn said.
In Munich, eight domestic flights from Lufthansa were canceled, the airport operator said.
Agency Report