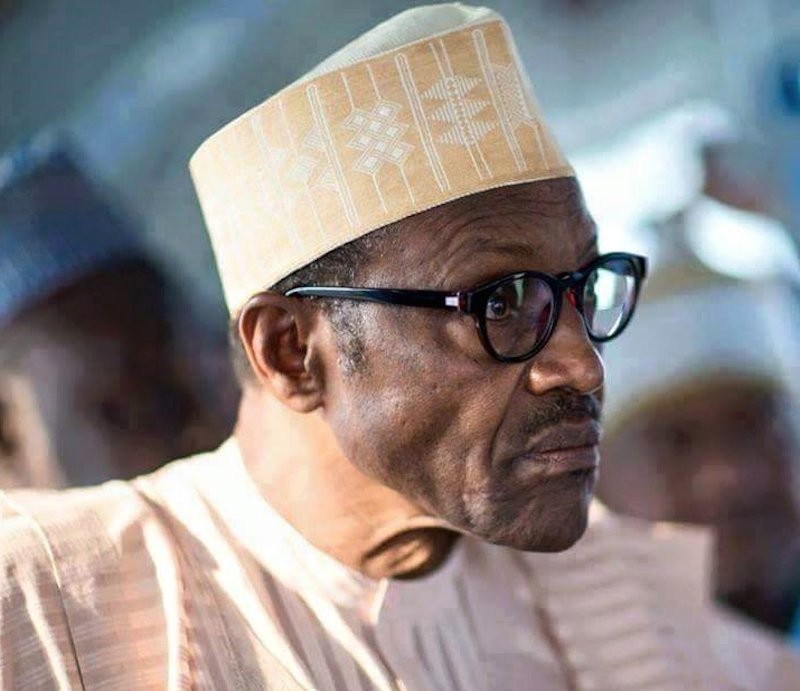 By Ace Omozuwa
On November 7, 2017, President MuhammaduBuhari presented the 2018 budget proposal to both chambers of the National Assembly. Ever since then, the finalization of legislative scrutiny of the budget proposal has not occurred. As a result, President of the Senate, DrBukolaSaraki recently enjoined the Appropriation Committee to conclude reports on the 2018 Budget of N8.612 trillion on or before Friday, April 13 and endeavor to submit it to the Senate, thereafter. His wise counsel has seemingly failed to stimulate accelerated action and passage.
There is a causal link between national development, economic prosperity for all citizens, and political culture. The actions and inactions of the ruling political class could trigger economic boom or doom.  This is truer with the national budget. For the budget is an all-important legal document. It determines the economic direction of a nation. It reveals the priorities of government. Hence, seasoned investors are not spurred by political rhetoric, but they consider where government is putting public money, and align their business plans and strategies with that of the government. So, the budget is a key stimulator of economic development, particularly, in a nation like ours where government is the biggest spender.
The lethargy and opacity of our budgetary process suggest that politics in Nigeria is not yet aninstrument of development. Its essential focus is not about making desirable changes where poverty has ruined the human pursuit of happiness.
Against the backdrop of the fact that Nigeria is now the poverty capital of the world, a former Deputy Governor, Central Bank of Nigeria (CBN) and presidential hopeful, Prof. Kingsley Moghalu, keeps drumming the fact that our style of politics does not conduce to sustainable economic development.  Recently, while delivering a lecture on: "The Secret of the Wealth of Nations and the Imperative of Economic Transformation" atthe Centre for Financial Journalism (CFJ Nigeria)'s annual bullion lecture series in Lagos, he made some fundamental disclosures worth pondering on. He noted that; "according to the World Poverty Clock, Nigeria has overtaken India as the poverty capital of the world and that according to the African Development Bank (AfDB), 152 million Nigerians, out of an overall population of about 190 million, meet the criteria of absolute poverty which means that 80 per cent of Nigerians are extremely poor".
Politics in Nigeria is a cash cow. It is not interrelated in any significant way to a selfless culture of service to humanity or a grand mechanism that seeks to lift the vulnerable out of poverty. Many Nigerians are in the political sphere not because politics is essential to translating their vision for human development to reality.  Rather, because, politics is a veritable launch pad to the socioeconomic stratosphere of fortune, fame, power and glamour.  In fact, it appears many Nigerian politicians do not have a doable vision for sustainable human development.
In view of the foregoing, the standpoint of a former governor of Anambra State, Peter Obi, demands careful re-examination.PeterObi recently opined that, "Countries today are run like big business. If a man has not created wealth he cannot manage wealth. We need wealth creators in government and not wealth sharers."
Evidently, the governing principles of the public life of wealth plunders are antithetic to the philosophy and practice of people-centric development. Wealth plunders or to put it mildly wealth sharers are not agents of national transformation. This is because they are mainly motivated by unenlightened self-interest and ad hocism. Hence, they allow the warped logic of parasites to undermine creating opportunities for inclusive economic prosperity.
The invasion of social parasites (godfathers and anointed candidates) to the spheres of political power is anti-development. It has entrenched the "sovereignty" of looters.  It has undermined the entrepreneurial spirit of Nigerians. It has failed to evolve a system that incentivizes innovation. It has failed to create the enabling environment for accelerated job creation by private economic actors.   Rather political parasites masquerading as agents of development have endangered wealth creators by policy reversals, hash business environment undergirded by bureaucratic inelasticity, and inimical politicization of budget.
The politics of anti-development has made delayed passage of annual budget a national norm. It is worrisome. It suggests a failure to appreciate the strategic essence of budget to sustained economic growth, political stability, and national development.  No nation that trivializes its budgetary processes can attain lofty heights, meaningfully harness its eco-resources, and safeguard the prosperity of posterity. The socio-economic effects of perennial late passage of the budget are incalculable.
One reason why our budgetary process is characterized by legislative lethargy is because of what's-in-it attitude of some of our representatives. A budget proposal that does not carter for their huge pecuniary aspiration is consider bad for Nigeria. A budget will not enjoy speedy passage merely because it is attune to the popular aspirations of Nigerians. In fact, a good budget is no longer one that promises to lift many out poverty, create jobs, stimulate economic development through infrastructural renewal and make Nigeria safer. A good budget is of the elite for the elite and by the elite. The aim of a good budget is no longer to ensure collective prosperity;it is about robust provision for constituency projects. The tyrannies of elitism and constituency projects have normalized anti-development politics.
The politics of anti-development does nothing to bridge the gap between the gown and town. It does nothing to foster a research culture that is beneficial to industries. It does not see the connection between investing in science and technology and greater economic wellbeing.  Prof. Kingsley Moghalu, made the point clearly: "The absence of a link between science, commercialized indigenous innovation, and economic and business activity is a fundamental obstacle between Nigeria and a quantum leap to prosperity. This gap is all the more tragic because science and technology is one area in which African countries such as Nigeria can quickly develop global competitive advantage over the Western world and even Asia. "
Politics is anti-development when it is not pro-people. If human capital development is not the basic motivation of the political class their policies and programmes cannot contribute to the effective functioning of human society. When the political class focuses on anything but people they ultimately create a firestorm of misfortune, a spiral of violence that wrecks the foundation of national unity and cohesion. The herder-farmer crisis lends credence to this claim.
How can 80 per cent of Nigerians leap from poverty to prosperity, if sea changes do not occur, so that politics can be about the enhancement of socioeconomic existence and order?Low spending on research and development will remain a norm as long as politics is about subjectively controlling access to resources and sharing our national patrimony. Politics that is not focus on wealth creation is a catalyst for violence. In other words, violence may remain widespread in Nigeria, if political efforts are not made to democratize access to opportunities for better life for all.
Reinventing politics is an urgent task every patriotic Nigerian should undertake, so that democracy can work for the good and wellbeing of all. We all must end the reign of godfathers by giving our widow's mite to altruistic, public-spirited wealth creators who are seeking elective offices. Politics will remain anti-development as long as godfathers bankroll political campaigns of public office seekers.
To reinvent politics in Nigeria and ensure it is pro-development we must end the politics of tribe and tongue, religion and region. We should all pledge our support to men and women of proven character with minds that function as factories of innovative ideas. We do not have to support politicians because of are from the same ethno-religious enclave. As long as the state of origin of a citizen determines his spectrum of socioeconomic and political opportunities, politics in Nigeria will not be a unifying force, a driver of human development. If democracy will contribute to our present and future wellbeing we should allow our common communitarian African ethos to infuse philosophical life to our brand of politics.
Copyright Ships & Ports Ltd. Permission to use quotations from this article is granted subject to appropriate credit given to www.shipsandports.com.ng as the source.