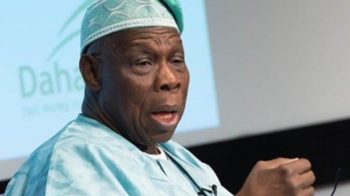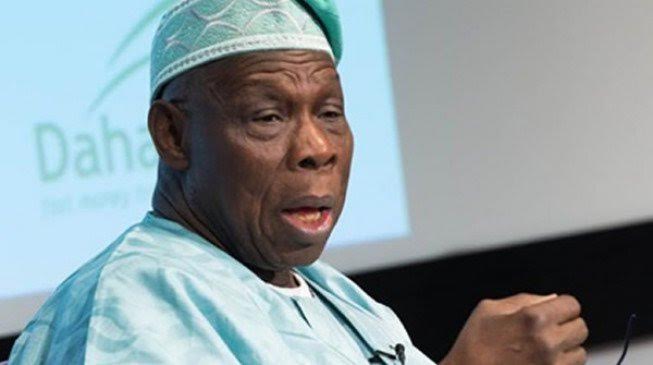 Former President Olusegun Obasanjo has asked human rights activists and founding President, Nigerian Chamber of Shipping, Olisa Agbakoba, to seek an elective position.
Obasanjo said this in a letter which he wrote in response to an earlier letter by Agbakoba, a Senior Advocate of Nigeria.
In the letter dated July 20, Agbakoba expressed concern about the quality of leadership in Nigeria, calling for the mantle of leadership to be handed to the youth.
He quoted literary scholar Chinua Achebe as saying that the situation of Nigeria is directly linked to leadership while blaming the poor state of things on the "crop of leadership that have outlived usefulness and effectiveness as a result of old age". 
Agbakoba, citing the likes of Obasanjo, Nnamdi Azikiwe, Obafemi Awolowo, stated that "modern history of Nigeria was shaped by young people". 
He, therefore, called on the intervention of the elder statesman to help Nigeria discover its own "Macron and Trudeau". 
"It beggars belief that there is no culture among our political elite, to encourage younger people with new ideas to aspire to positions of leadership, in particular the office of the President," the letter read.
"Your Excellency was 39 years when you became Head of State. Zik was 40 when he founded the NCNC. Awolowo was 43 when he became Premier of Western region. Ahmadu Bello was 40 when he cofounded the NPC. Ojukwu and Gowon were in their 30s when they took centre stage in Nigerian politics.
"It seems to me a great contradiction that after a young vibrant set of leaders got Nigeria off the ground in the early 60's, Nigeria has steadily descended into chaos and is probably now ranked as one of the most ungovernable countries in the world."
But Obasanjo, in his reply, said though he shared some of the sentiments expressed by Agbakoba, the Senior Advocate should understand that political leaders in his generation made "great efforts with determination, commitment, broad national outlook" to shoulder their responsibilities.
He said some of them were thrown into limelight by circumstances not of their own making but were able to record varying degrees of successes.
He said however, it is saddening that the younger generation "have in most cases resorted to work avoidance in the quest for leadership".
"The point to ponder is how have the successor generation positioned themselves to lead?" Obasanjo asked.
"Most members of the younger generation of Nigerians are mostly contented with waiting for dead men's shoes and are unwilling to beat an alternative path to leadership.
"In such a situation, it is to be expected and actually it is human that those with some headstart in life will not concede such advantages freely and based on their innate goodness.
"Some of these young people whose interest we canvass have in the recent past been a complete disappointment and failures in their various appointed or elected positions.
"So while these failed young men and women should not be a disincentive to support other young people, I don't think that the older people should be excluded in our leadership recruitment process.
"For me if I find young men and women who have shown profound commitment and exemplary integrity in their various chosen careers and professions as well as zeal for the service of our fatherland, I will, of course, give such both my support and inspiration, not withstanding their age, circumstances or place of birth.
"Late Chief Awolowo and great Zik were younger than you when they threw their hats in the ring. It's time to take the hard road. Olisa, it's time to jump down from the fence and the siddon look corner."  
Copyright Ships & Ports Ltd. Permission to use quotations from this article is granted subject to appropriate credit given to www.shipsandports.com.ng as the source.