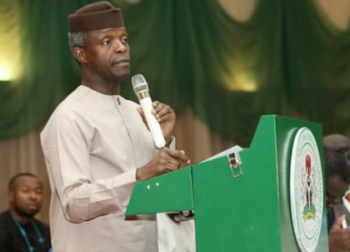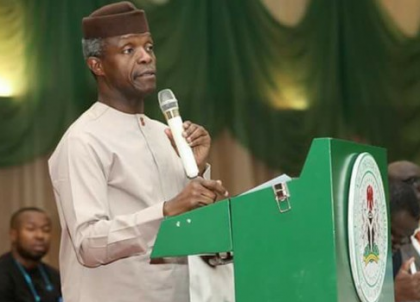 Acting President Yemi Osinbajo on Wednesday said the Federal Government has drawn the line on hate speech.
He described hate speech as a species of terrorism.
Osinbajo disclosed this while speaking at an ongoing security summit organized by the National Economic Council holding at the Presidential Villa, Abuja.
He said the Terrorism Prevention Act 2011 as amended, defines terrorism as an act deliberately done with malice which may seriously harm a country or is intended or can be reasonably regarded as having been done to seriously intimidate a population.
The Acting President said, "Silence in such situations can only be seen as an endorsement.
"Hate speech and the promotion of the same through history, from Nazi Germany and the extermination of Jews to the Rwandan genocide, succeeded in achieving their barbarous ends by the silence of influential voices.
"The silence of leaders at this time in our country will be a grave disservice to our country, its peace and its future."  
Copyright Ships & Ports Ltd. Permission to use quotations from this article is granted subject to appropriate credit given to www.shipsandports.com.ng as the source.