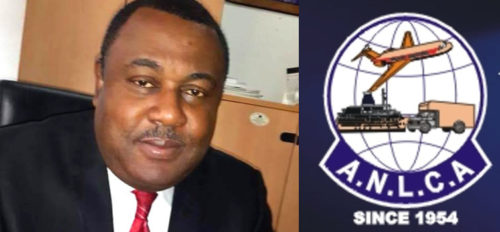 Some members of the Association of Nigerian Licensed Customs Agents (ANLCA) have accused the Tony Iju Nwabunike-led National Executive Committee (NECOM) of planning to sell off the building housing the association's national secretariat.
The 65 years old licensed Customs agents' association did not have a permanent national secretariat until 2014 when one was built under its immediate past National President, Prince Olayiwola Shittu.
Speaking recently with SHIPS & PORTS, immediate past Chairman of ANLCA Apapa Chapter, Olumide Fakanlu, decried the planned sale of the multi-million naira edifice located in Festac Town and named Dikko Inde House.
He said the present executives of the association are frantically trying to lay hands on the title deeds of the building to dispose of it. 
He said attempts to blame for former President of the association, Prince Olayiwola Shittu, for allegedly holding onto the documents of the property were misplaced. 
He said, "People looking for the documents are the ones who want to sell the secretariat because we don't know why they are looking for the documents now. Everybody knows the document is with the lawyer. We were all there at the meeting when the lawyer was asking for money for his agency and he said he won't release the document until the money is paid. So why they are now accusing Prince Shittu of holding documents is what we don't know.
Also speaking, ANLCA National Publicity Secretary, Joe Sanni said, "The reason why they are accusing Shittu of withholding the documents is simply to get at him. They want to draw him out by all means to come and start talking. But the truth is that the total money of the secretariat has not been paid to the owner yet. The Tony Iju led-NECOM went to EFCC to heap a lot of lies on Prince Shittu and that was how Shittu too was invited but he did not spent up to 30 minutes at EFCC and he walked out of the place. So EFCC has suddenly found out that this is an association issue and they should not be meddling into it." 
When contacted, ANLCA Legal Adviser, Emmanuel Osonwa refuted the alleged plan to sell off the secretariat.
He said, "I don't know about the sale of any secretariat. I am just hearing about that."