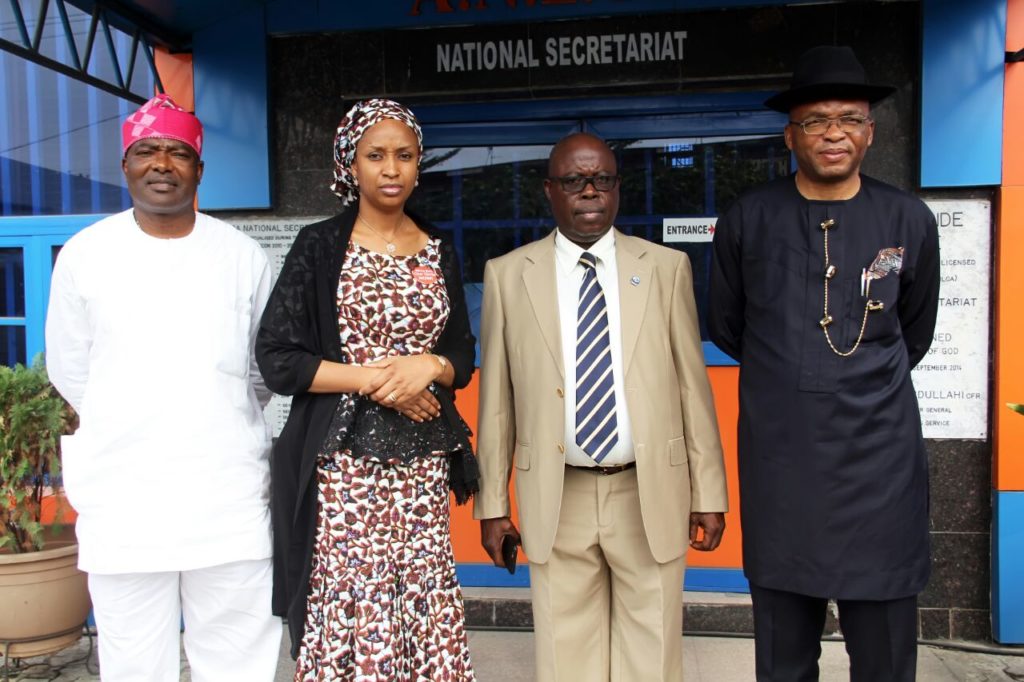 Widespread corruption among government, agencies, bad roads and touting are the biggest impediments to cargo clearance at the nation's seaports, according to the Association of Nigerian Licensed Customs Agents (ANLCA).
The National President of ANLCA, Prince Olayiwola Shittu said this while playing host to a delegation of top management officials of the Nigerian Ports Authority (NPA) at the association's headquarters at Amuwo Odofin, Lagos on Friday.
He said, "Corruption also contributes so much to high costs in the port, but sometimes, we are told that NPA gave them approval for increase of charges. We all must put our hands on deck to make our ports more competitive, because the ports are now less competitive that is why importers use land borders. Our ports are large enough to contain our cargoes.
"Touts take advantage of ignorant importers to defraud them, but our members are not touts. They have clear office locations and are known down to their various villages."
Other top officials of ANLCA took turns to brief the NPA MD about issues and developments in the ports that needs the authority's intervention.
Some of them include collection of bribes of up to N1,000 from trucks by security agencies at the Tin Can Port Gate 2 and barring genuine clearing agents from entring the ports, where touts and food sellers miraculously gain entrance, especially in Apapa Port.
Responding to the issues raised, Usman said she was at ANLCA headquarters to interact directly with critical stakeholders to see and discuss relevant issues and to also seek collaboration on how improvement on port operations can be attained.
She said, "Regarding the bad roads that we have seen I have held several discussions with the Federal Minister of Works and Housing and he has confirmed that it was included in the 2017 budget.
"The works for repair of the port access roads were also having for the Nigerian ports access roads. We also having discussions on the congestion that we have seen and the need for the NPA to work with stakeholders to identifying holding bay and truck parks to enable cargo evacuation out of the port to be more efficient.
"I am having meetings with Lagos State Government and other service providers at proffering electronic solutions on the issue of trucks and holding bays for parking.
"I have also noted your concern on the need to sanitise access into our ports. We have given clear directive to commence process of biometric card to access our ports. We are looking at some models of implementing that and we should be able to have a clear framework by second quarter of 2017, but as it were, whatever process we have we need to have stronger compliance. As you have raised here, you have people that are doing business but are not even permitted to enter the port. This is completely unacceptable."
The NPA boss who also called at the headquarters of the National Association of Government Approved Freight Forwarders (NAGAFF), was confronted with the issue of non-inclusion of freight forwarders in the Standard Operations Procedure (SOP) of the NPA for the ports.
She however assured them of the review of the SOP to include freight forwarders. She also encouraged them to continue voicing out on issues that may hamper the development of the ports.