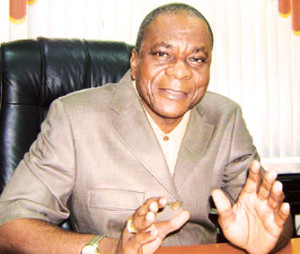 The National President, National Council of Managing Directors of Licensed Customs Agents (NCMDLCA), Lucky Amiwero has urged the federal government to reconsider its policy banning importation of vehicles through the land borders.
Amiwero who spoke as a guest on Ships & Ports daily radio program on Radio Nigeria One 103.5FM in Lagos said there was need for government to properly look into the implementation of the policy as according to him, "it lacks some ingredient that will make a successful regime".
He said government should extend the deadline for importers whose vehicles are currently trapped at the border posts pointing out that the notice given by government on the new policy is very short, as a lot of importers had placed orders before the directive was announced.
According to him, government action is against international convention, which places high consideration for grace period when a major policy is to be taken.
"The implementation should be properly looked into because it lacks some ingredient that will make a successful regime. The policy is a major decision but the time is very short. All the border posts are entry points so the government must give enough time if it wants to implement any policy. That is not how it is done internationally.
"They must extend the deadline because we are not in a military era. The cars cannot just remain there, they are Nigeria's assets. These vehicles are not smuggled but were imported legally as authorised by the government under the federal government import regime, which import duty is assessed and paid into federal government account legally. So they should be made to pay duty and clear these vehicles.
"When you look at vessels coming from China and other places, they can take six months before arriving" he said.
Amiwero also said the policy is going to be a threat to Customs officers except government tackles the issue of tariff on vehicles as the rate of smuggling will increase.
He called on government to set up a committee to holistically look at the auto policy and review it as it had not impacted positively on Nigerians.
"The government should make sure the ban will not create revenue for other countries by reviewing its tariff and also look at the auto policy holistically and review it. Can a common Nigeria buy those vehicles that are said to be manufactured here in Nigeria?
"They must tackle the issue at our ports where duties are collected. It is going to be a threat to Customs officers and we are going to lose a lot of revenue if we don't put in the right perspective," he said.
Copyright Ships & Ports Ltd. Permission to use quotations from this article is granted subject to appropriate credit given to www.shipsandports.com.ng as the source.