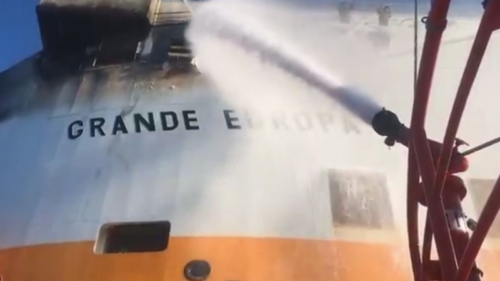 Two months after Grande America caught fire and sank in the Bay of Biscay off the coast of France, another Grimaldi ship named Grande Europa has caught fire off the island of Mallorca, Spain.
The Spanish sea rescue society said the 51,714 gross tons car carrier caught fire on Wednesday, but the fire on has been brought under control by three fire fighting ships.
The service further said that 15 crew members had been evacuated by helicopter while the rest stayed on board to aid fire fighting efforts.
The cause of the fire is still unknown.
Grande Europa was en route from the Italian Port of Salerno to Valencia, Spain, at the time of the fire outbreak.
This is the second fire-related incident involving Grimaldi Lines vessels this year.