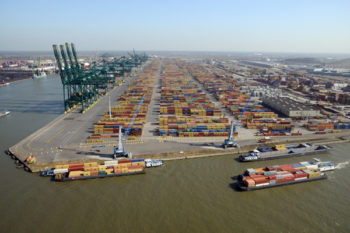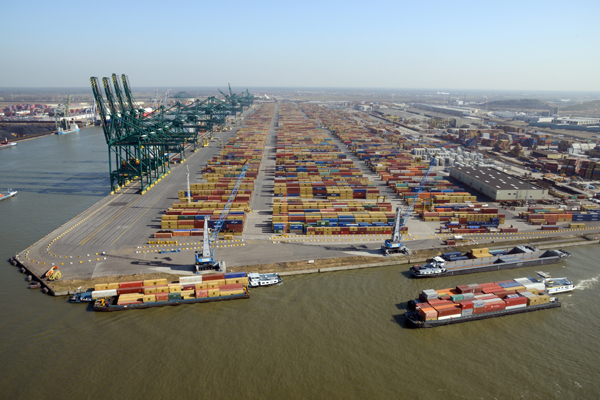 By Jite Eriabie 
The Port of Antwerp closed the first three quarters of this year with a freight volume of 167.1 million tons, an increase of 3.3% compared to the same period a year earlier.
As informed, strong growth has been recorded in almost all sectors until the end of September.
"In the last quarter too we are managing to maintain the same high pace of expansion as in the previous nine months. In fact this trend is holding steady from past years," Jacques Vandermeiren, CEO Port Authority, commented.
"Antwerp has been performing extremely well for quite a time now in a market that is otherwise characterised by volatility and fluctuations. If in such a situation you manage to not only maintain but also grow your market share, that gives you confidence in the future," he added.
The container volume rose by 3.7% in tonnage to 91.9 million tons or by 3.2% in TEU to 7.8 million TEU during the first nine months. The port said it handled 4.6% more full containers, while the number of empties fell by 4.4%.
The port explained that the growth in containers is partly due to the sailing schedules of the new alliances which choose Antwerp as a port of call. For the other part, new liner services have been launched which have opted resolutely for Antwerp. The result has been a sharp growth in container freight – over the past nine months, the second quarter was the best ever for Antwerp with 2.66 million TEU, followed closely by the third quarter with 2.65 million TEU.
Additionally, RoRo freight is experiencing strong growth this year – so far it is up 10.7%, standing at 3.75 million tons. At the end of September, the volume stood at 7.82 million tons, an increase of 7.7%.
What is more, the volume of liquid bulk increased by 2.4% to 54.46 million tons at the end of the nine-month period. The rise of 11.4% in exports of liquid fuels stands in contract with the decline of 12.8% in imports during the same period, so that the total volume is practically the same at 30.81 million ton, according to the port.
On the other hand, the volume of dry bulk cargo handled during the first three quarters declined by 0.8% to 9.20 million tons.  
Copyright Ships & Ports Ltd. Permission to use quotations from this article is granted subject to appropriate credit given to www.shipsandports.com.ng as the source.