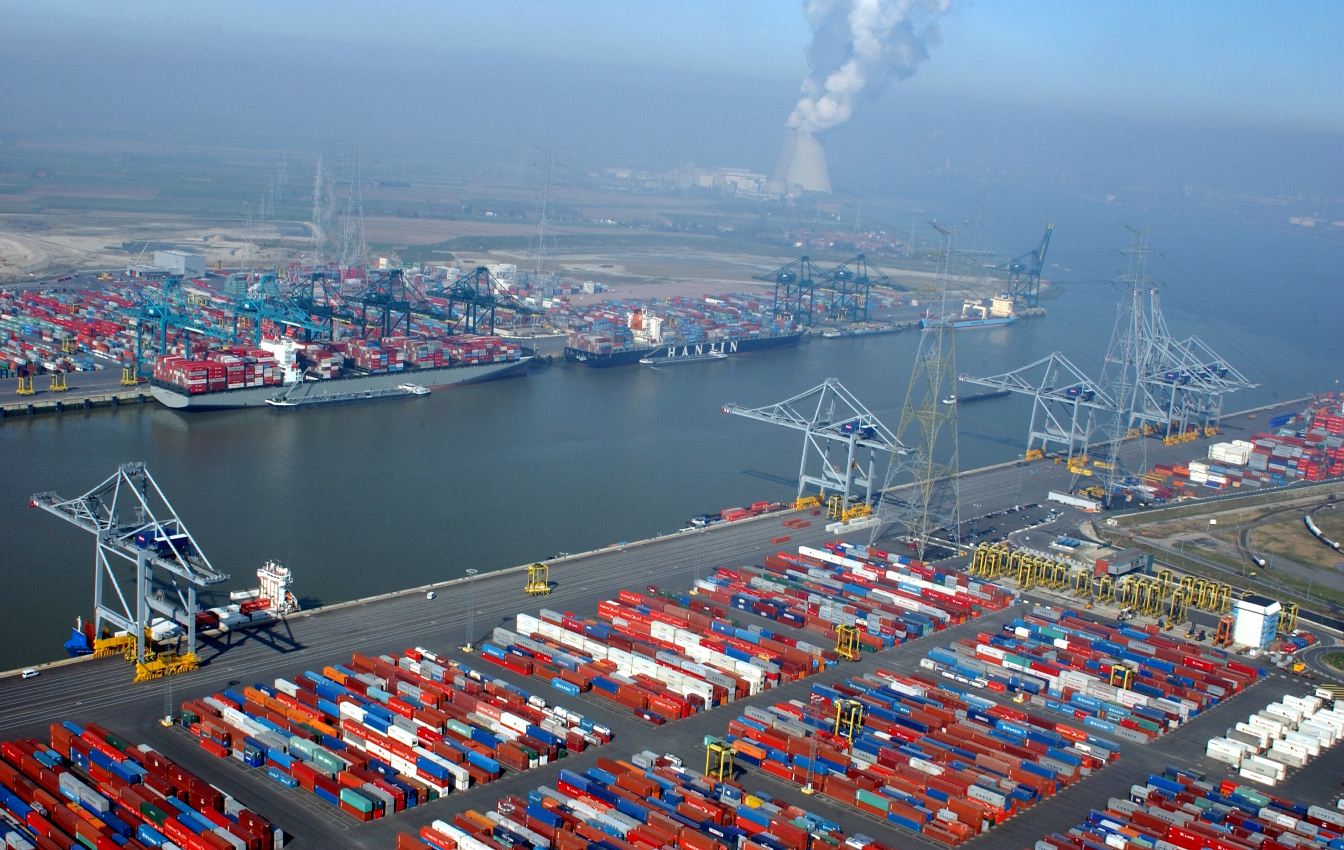 Record-setting volume of over 1m teu in May helped the Port of Antwerp to gain on a record first quarter to post a 6.5% increase in total throughput to 118.6m tonnes of freight in the first half.
The main driver continues to be container freight which kept up the growth rate to rise 8.3% to 5.57m teu compared with the first six months of 2017, the port said in a press release.
It added that growth was seen on all trade routes despite geopolitical tensions, and there was strong growth in consumer goods, wheeled vehicles and chemicals.
Resolution of dock labour issues, which had caused a loss of transshipment traffic last year, partly led to growth of 14.2% in intra-Europe trade, and making this the fastest growing segment. Trade with North America rose 10.3%, although the first quarter of 2017 was fairly weak, the port added and Asia-Europe trade grew just 3%. These most recent figures have yet to take in the effects of the latest round of tariffs the US has imposed on its trading partners.
"The strong performance of the port of Antwerp, our main economic engine, is good news for the Belgian economy in general," declared Port Authority ceo Jacques Vandermeiren. "The growth figures confirm our role as a leading world player and demonstrate the continuing attractiveness of the port. But they also confirm the previous forecasts that we will soon reach our maximum container capacity. During the past period we have well exceeded the optimum utilisation level for the terminals below the locks, which can have a negative impact on efficiency. We will therefore continue to emphasise the importance of having additional and commercially useful container capacity below the locks."
Indeed trade issues are already starting to take a toll on the port's throughput. Conventional breakbulk declined 6.5% to 5.1m tonnes due to lower imports of iron and steel. Port of Antwerp attributed the sharp drop of 8.5% in specifically iron and steel imports in the first half to the anti-dumping measures imposed on Chinese steel by the EU. In addition, imports of steel from India were also well below the level of the same period in 2017.
Liquid bulk throughput grew 6.1%, to 38.3m tonnes, with chemicals rising 8.2% and oil derivatives up 6.4%. Dry bulk throughput rose 3.1% from the previous corresponding period in 2017.  
Copyright Ships & Ports Ltd. Permission to use quotations from this article is granted subject to appropriate credit given to www.shipsandports.com.ng as the source.