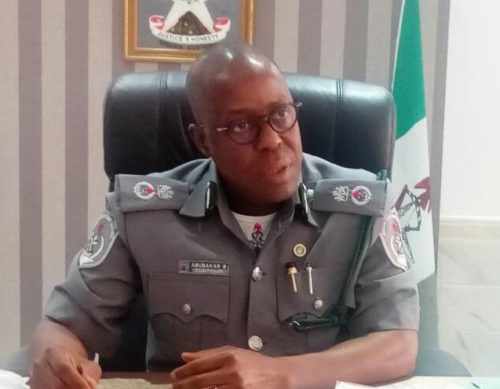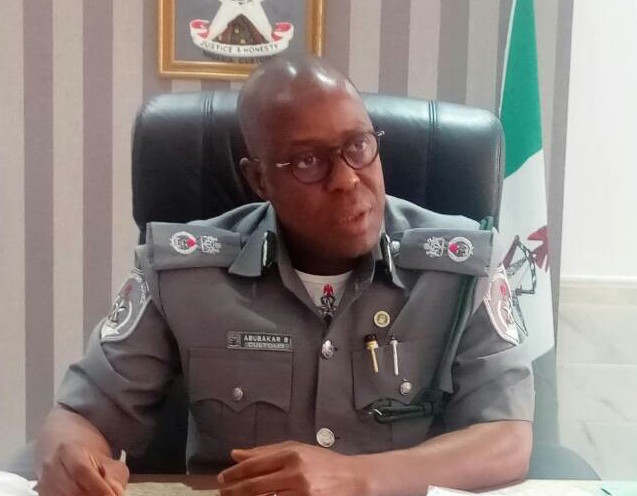 The Controller, Apapa Area Command of Nigeria Customs Service (NCS), Comptroller Bashir Abubakar on Thursday said the command collected the sum of N404 billion as revenue in 2018, even as it has detained more than 1,000 containers at the Lagos Port Complex Apapa for various infractions. 
Abubakar, who disclosed this while briefing journalists at the command on Thursday, said notwithstanding the additional cost the shippers will incur as a result of the delay in clearance of the goods, the containers will not be released until proper documentation are made.
He said, "Right now in the port, we have over 1,000 containers that have one issue or the other. With the stance we have taken, it will be a very big lesson to stakeholders who are not compliant because when you continue to engage in activities that is (sic) outside the ethics of a profession and action is taken; certainly there is need for you to retreat. 
"This delay will cost a lot for the shippers but we are insisting that where there are anomalies, they must be corrected and the Comptroller-General is not going to back off on this."
While reviewing the command's last year performance, Abubakar said the N404 billion collected in 2018 represents 95 percent of the command's revenue target of N426 billion for the year. 
He said the collection was made possible by the measures adopted by the command including the introduction of 24-hours dispute resolution team, one spot examination for all units and agencies, advanced system and monitoring, collaboration between internal and external units of Customs and other government agencies.
He also said that the command recorded a total of 72 seizures of various items. The seized items, according to him, have a Duty Paid Value of N9.6 billion.
"In the year under review, the command also seized and condemned 41 forty-feet containers of controlled pharmaceutical drugs including tramadol in excess of the allowable milligrams with Duty Paid Value (DPV) N8.812billion.
"Furthermore, the command also intercepted and seized one export bound used helicopter with registration number 5BN valued at N210.6 million.
"In addition, another import bound aircraft "Cessna 182A" in CKD with serial number 3400 valued at N486.9 million was also seized in accordance with the provision of the extant laws and guidelines.
"All these items were seized owning to various infractions such as false declaration, concealment and complete disregard to import and export guidelines," he said. 
He also disclosed that the Apapa Area Command recorded high level of compliance on export declaration as a total of 126,649.67 metric tons of exported goods with FOB value of N73.157 billion was recorded in 2018.