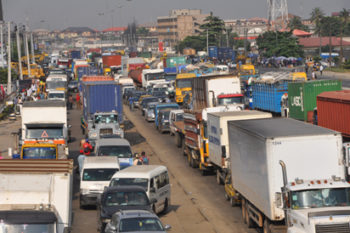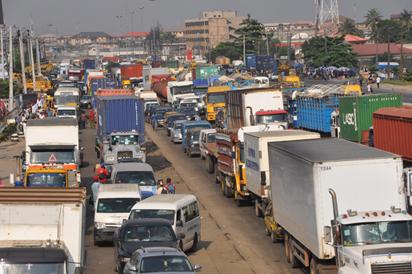 The Nigeria Union of Petroleum and Natural Gas Workers (NUPENG) on Thursday appealed to Lagos State and the Federal Government to provide parking space for petroleum tankers to reduce gridlock in the Apapa area of the state.
South-West Chairman of the union, Tokunbo Korodo, made the appeal in an interview in Lagos.
Korodo said that lack of standard parking space in and around Apapa, where majority of private tank farms were located had resulted to gridlock on Lagos roads.
"There is no standard parking space in and around Apapa, the parking space at Orile-Iganmu has been reduced drastically due to the extension of Orile-Badagry road.
"When petroleum tankers want to load product at any depot which has the capacity of loading over 100 tankers a day and there is no space to park, the drivers will be forced to park on major road.
"At present only few depots in Apapa tank farm depot are loading products and this has resulted to gridlock because many of these trucks are on queue waiting for their turn,'' he said.
Korodo said that bad roads along the tank farms also contribute to the gridlock.
"Most of the roads to these depots are not accessible to tankers because they are in a bad state.
"So, any truck going through Apapa Marine Bridge road will be struggling with smaller ones and this may result to accident.
"If our roads are in good condition, many of our trucks would not be damaged on the roads,'' he said.
Korodo, however, said that if all Nigerian National Petroleum Corporation (NNPC) loading depots in the country were operational, there won't be need for migration of tankers to Lagos.
"We believe that if all NNPC depots nationwide are loading products, there will be no gridlock of tankers in Lagos.
"But only Mosinmi depot is loading out of six depots in the South-West, thereby resulting in tankers coming to Lagos depots to load products in Apapa tank farms,'' he said.   
Copyright Ships & Ports Ltd. Permission to use quotations from this article is granted subject to appropriate credit given to www.shipsandports.com.ng as the source.