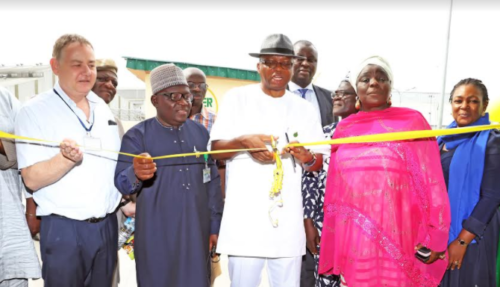 The Lagos Port Complex Apapa has commissioned a new multipurpose hall as part of efforts aimed at enhancing stakeholders engagement and service delivery at Nigeria's busiest seaport. 
Speaking at the commissioning ceremony held on Tuesday, the Executive Director, Marine and Operations of Nigerian Ports Authority (NPA), Dr. Sekonte Davies, commended the management of the port for always being proactive in and service-focused.
"This is a laudable initiative and I am very delighted with the Port Manger of Lagos Port Complex, Apapa, Hajia Aisha Ali-Ibrahim, for the construction of this multipurpose hall. Having this hall in place, meetings and other engagements can be done in a conducive environment," Davies said.
Earlier in her remarks, the Port Manager said meetings involving as much as 250 persons can hold in the new facility.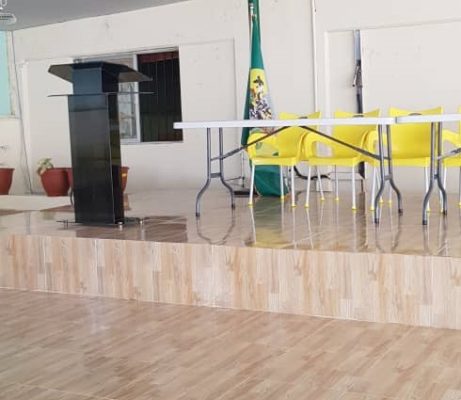 The new multipurpose hall, she said, is fully equipped with a modern public address system, projector, large screen and podium. 
She said the new hall will also save costs that would otherwise be paid in renting venues outside the port for crucial meetings. 
Ali-Ibrahim acknowledged the support of the terminal operators and shipping companies in the construction of the hall.
"This multipurpose hall came into reality with the support of our terminal operator including Apapa Bulk Terminal, Eko Support, Greenview Development Nigeria Limited ad GMT Shipping Nigeria Limited, among others," she said. 
The Lagos Port Complex Apapa is the largest and premiere seaport in Nigeria, handling up to 40% of the country's cargo throughput.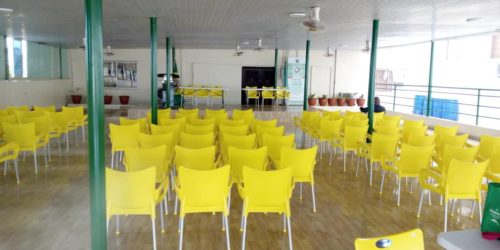 The Aisha Ali-Ibrahim-led management of the port, with the strong encouragement and support of NPA Managing Director, Hadiza Bala Usman, has embarked on key infrastructural development including the construction of a Safety, Information and Operation Centre (SIOC) to facilitate 24/7 service delivery. The port also recently commissioned a gym for healthy recreation of port workers; a 24-hour food canteen to ensure hygienic services and a crèche for nursing mothers, which is the first of its kind in any Nigerian port.
The crèche, which was commissioned by the NPA Managing Director as part of activities marking the 2019 International Women's Day celebration, was built to support nursing mothers working at the port.