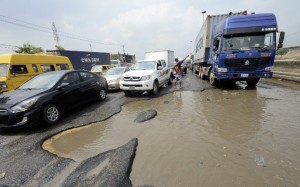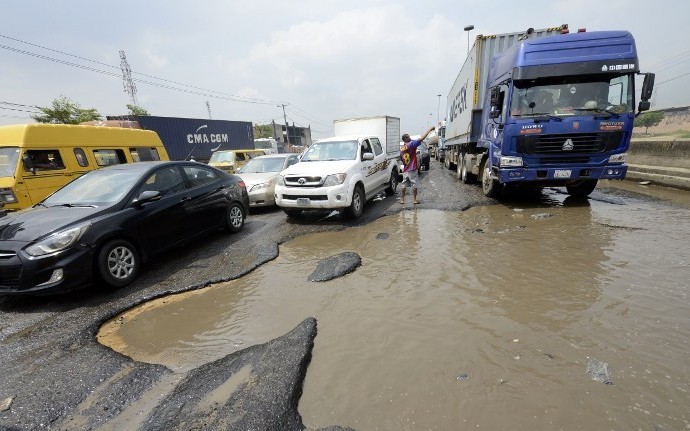 The Minister of Power, Works and Housing, Babatunde Fashola, has said that the rehabilitation of access roads at Apapa Port in Lagos State was a priority project of the Federal Government.
Fashola told newsmen on Friday in Abuja that work would soon commence on the project.
He appealed to residents of Apapa and its environs affected by the deplorable state of the roads to be patient with the federal government.
According to him, "we have done the design and all that we needed to do is to commence the execution of the project.
"I can assure you that it is going to be a concrete road that I believe, will last for another 30 years when completed.
"A couple of private companies have offered to work with us to fix the roads and I think in a matter of weeks, we should be able to commence work.
"We are very close, we have held two meetings in the last 10 days with the companies and have agreed; what is left now is for us to formally sign the MoU," he said.
He said the delay in its commencement followed the commitment of the ministry to ensure transparency in the procurement process of the project.
According to him, irrespective of the fact that it is private money, there has to be some transparency in the procurement process.
"We must follow the approved procurement guidelines because in government if we receive a gift, it must have a value and you must declare that value.
"We needed to get certification of all the prices as well as approval from the Federal Executive Council to commence the project and that is the only delay.
Fashola said that provisions for budget funding of Apapa, Tincan Island and Mile2-Oworoshoki road, all of which should evacuate the port, has not been sufficient.
He said that the estimated cost from contractors for the project was in the region of over N100 billion, adding that the annual budgetary appropriation approved was about N7 billion.