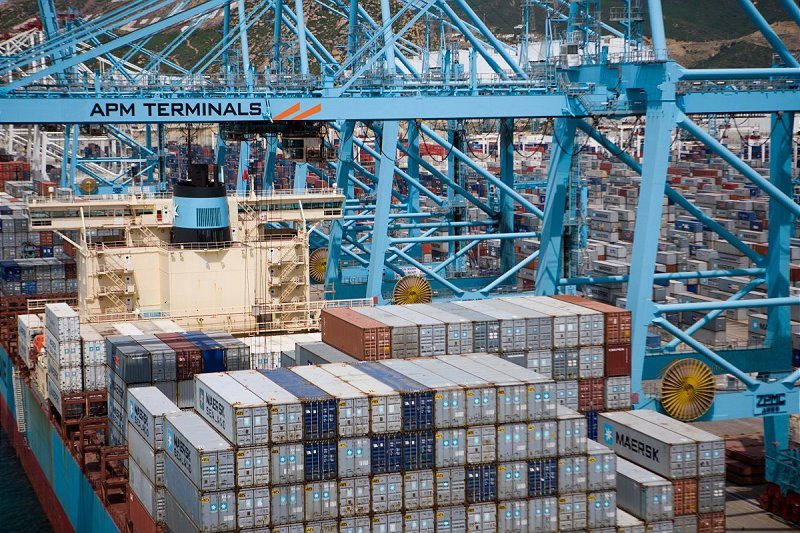 The Federal Government has granted an approval to APM Terminals Apapa to hire female employees to work night shift – furthering the terminal operator's efforts to promote gender diversity and inclusion within the organisation.
The approval was conveyed to APM Terminals by the Director of Trade Union Services and Industrial Relations, Federal Ministry of Labour and Productivity, Mrs. Omoabie Udeme Akpan. 
Akpan, in a letter dated 21 January 2019, cited sufficient physical provisions and APM Terminals' robust maternity policy for the approval.                                 
The approval also requires APM Terminals Apapa to comply with the provisions of Convention 171, otherwise called the Night Work Convention of the International Labour Organisation, aimed at promoting rights at work, encouraging decent employment opportunities, enhance social protection, and strengthen dialogue on work-related issues. 
Responding to the new development, the Head of Human Resources at APM Terminals Apapa, Aniemeka Umeonyido, said, "APM Terminals is deeply committed to advance diversity and inclusion across the organisation and we are delighted to have the support of the government in cultivating this culture. Securing this permit is an important first step in building an inclusive workplace where all talents have the same opportunity to grow and achieve their full potential." 
APM Terminals Apapa filed the permit application in April 2018, expressing that many qualified female employees over the years have indicated interest and willingness to work the graveyard shift. However, a provision in the Labour Act in Nigeria prohibits night work for women in industrial setting.
With the permit, APM Terminals Apapa said it anticipates an increase in the number of female candidates for posted vacancies.
"In fact, a female candidate has been considered as the top choice in a pool of applicants for the role of Reach Stacker and Empty Handler Operator, who operates yard handling equipment for moving containers between vessels and yard operations.
"Our immediate focus is clear: to tap into a broader and more diverse pool of talents and create a globally competitive organization," the company said in a press statement on Monday.