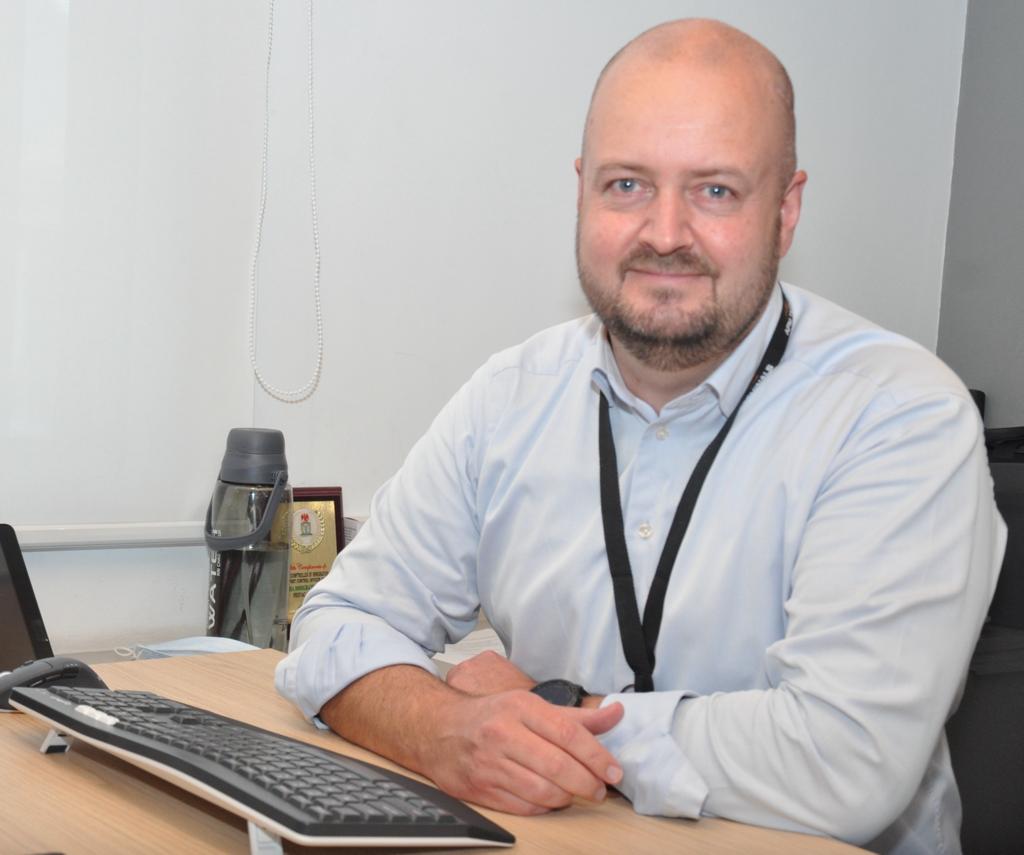 Nigeria's leading container terminal, APM Terminals Apapa has restated its commitment to the promotion of environmentally sustainable operation at the port.
The Terminal Manager, APM Terminals Apapa, Steen Knudsen, who said this while addressing journalists on Tuesday, said the terminal uses cargo handling equipment that are fuel efficient and environmentally sustainable.
He said, "When we buy equipment, we always look at the fuel efficiency of the equipment, and whether alternative options are available. In future, when we will acquire equipment, we will consider equipment that are either electrified or able to use fuel types with lesser CO2 emissions. It is key that there is a strong collaboration between private and public players, to ensure sufficient clear electricity production and distribution is in focus, to make meaningful impact on industrial emissions.
"At A.P. Moller-Maersk, our global ambition is to move towards a net zero CO2 emission from all our operations worldwide, and in APM Terminals Apapa we are sharing this ambition as well."
Mr. Knudsen noted that the company has continued to promote awareness of the environmental impact of port operation, taken practical steps to reduce such impact by minimising pollution and promoting reduction, reuse and recycling of plastic products.
"We must appreciate the fact that global supply chains have an impact on the environment. A lot of fuel is being consumed to deliver goods to countries around the world, and we must play an active role in reducing this consumption.
"One of the things we do here is to promote recycling of our used tyres and plastics. We recycle our used tyres into various products such as pavers, which are used to pave the walkways in and outside the terminal. We also promote the collection and recycling of plastics to be turned into other useful products.
"For me, that is a better way to teach our employees about the environment. We educate ourselves on how to manage and repurpose these otherwise environmentally harmful materials as our contribution to create a greener environment for generations to come," he said.
The Terminal Manager commended the Federal Government for the construction of a new standard gauge rail line at the port. He said the rail line aligns with APM Terminals Apapa's agenda of making its entire supply chain more eco-friendly and is important in providing cost-efficient means of moving cargo to the hinterland.
"While a narrow gauge railway line connecting to Kano is in operation at the terminal, the construction of the new standard gauge line by the Federal Government will further enhance the delivery of cargo through the rail.
"Once the standard gauge line becomes operational, we are hopeful that a lot more cargo will move on the rail, which will support our environmental agenda of a more energy efficient mode of transport, while at the same time easing the road congestion in and around Apapa and Lagos," Mr. Knudsen said.
Located within the Lagos Port Complex Apapa, APM Terminals Apapa is the largest container terminal in Nigeria. With an investment of over USD438 million in equipment, facilities and other elements of its operations over the past 17 years, the terminal has continued to introduce new innovations to help both shipping lines and landside customers achieve improved supply chain efficiency and flexibility in a cost-effective manner.
Copyright Ships & Ports Ltd. Permission to use quotations from this article is granted subject to appropriate credit given to www.shipsandports.com.ng as the source.