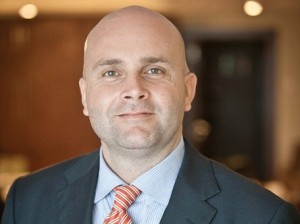 The Country Manager of APM Terminals Nigeria, David Skov has highlighted four principles, which he said are capable of facilitating trade in the country. 
Speaking recently at the Africa Heads of Maritime Administration (AAMA) Conference in Abuja, Skov identified transparency, simplification, adherence to international standards and harmonisation of applicable laws and regulations as essential to trade facilitation. 
According to him, "Transparency means that countries should ensure that all information, requirements and processes for crossing borders are clear specific and easily accessible for all involved. 
"Simplification of administrative and commercial formalities, procedures and documents cuts red tape for companies and contributes to a less bureaucratic trade process. 
"To achieve trade facilitation, countries should take advantage of the international standards on data, documents and procedures, including those on the use of ICT to exchange information efficiently. The purpose of having international standards and recommendations is to ensure that the procedures of international trade work in the same general direction, with compatible tools and globally accepted measures." 
Skov, who represented the CEO of Maersk Group, Soren Skou at the conference said in December 2015, the Maersk Group joined the Global Alliance for Trade Facilitation with the aim of accelerating trade facilitation. He said the objective of the Global Alliance for Trade is to accelerate trade facilitation reforms by supporting swift and wide implementation of the WTO Trade Facilitation Agreement (TFA). 
"When fully implemented, the TFA will represent an important step towards minimising supply chain barriers and reinvigorating global trade, contributing to private sector development, investments, market integration, education and employment. 
"The WTO estimates that a full implementation of the TFA can add USD1 trillion to the global GDP annually and 21 million new jobs globally.
"The Maersk Group will use its local expertise to support the implementation of the Global Alliance for Trade Facilitation and stimulate local growth, adding value with our knowledge and insight of global and regional trade patterns and barriers," he said. 
A research by the United Nations Conference for Trade and Development shows that African countries have the lowest level of implementation of trade facilitation measures as recorded by the World Trade Organization's category 'A' notifications under the Trade Facilitation Agreement. This low level implementing of trade facilitation measure in Africa is adjudged responsible for Africa's low level trade integration, which is hindering the economic potential and growth of Africa. 
Africa has a roughly comparable size in terms of population and output as India, yet African countries are separated by 104 international borders between them. Facilitating cross border trade is key for any further economic integration. Trade facilitation implementation is also necessary for overseas trade. It is particularly relevant for the participation of African countries in global value chains and trade in manufactured goods. 
"Today, customs processes can involve large amounts of documentation that typically are not digitalized. This and lack of coordination between private and government actors adds unnecessary waiting time and delays to traded goods, resulting in added inventory costs and the risks of penalties for importers and exporters," he added.        
Copyright Ships & Ports Ltd. Permission to use quotations from this article is granted subject to appropriate credit given to www.shipsandports.com.ng as the source.