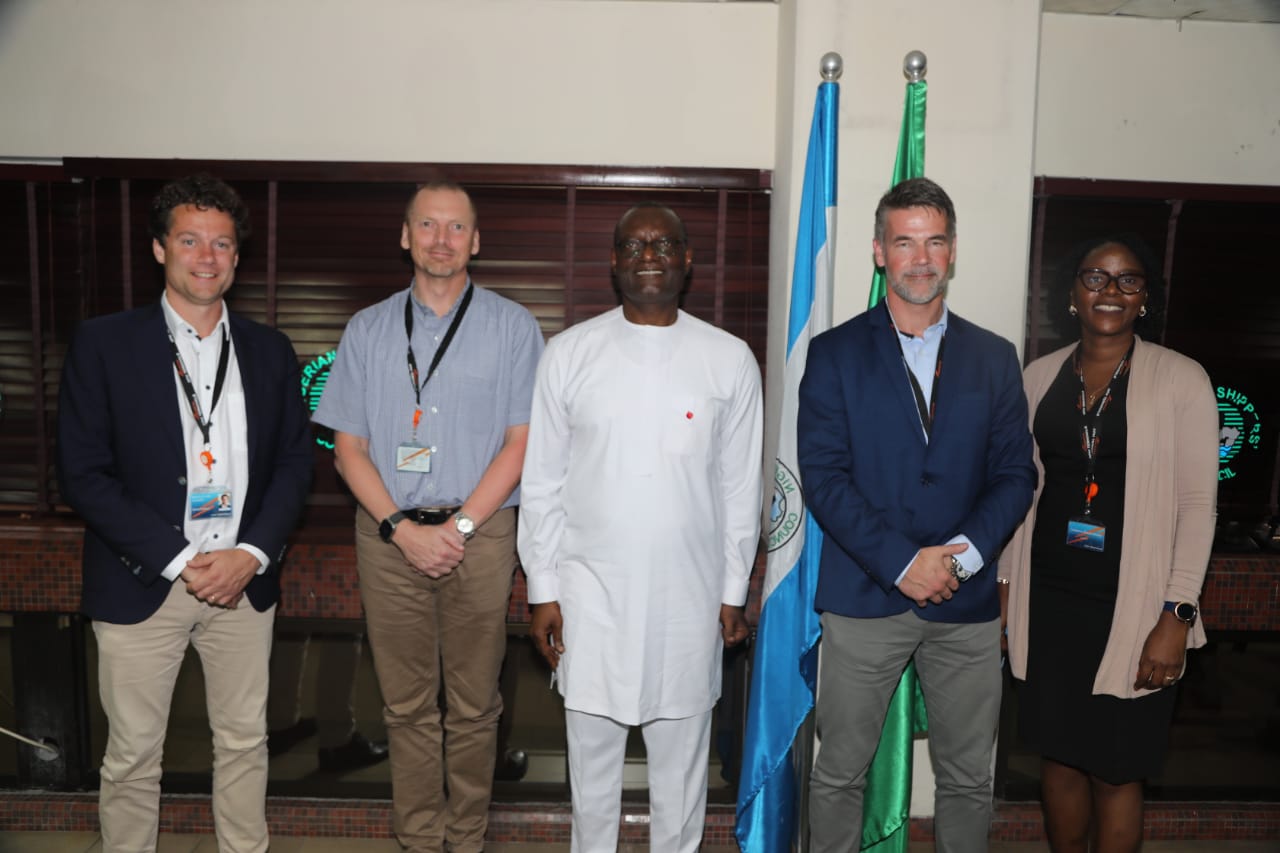 The Vice President of APM Terminals, Martijn Van Dongen, on Friday visited the headquarters of the Nigerian Shippers' Council (NSC) in Lagos.
Dongen said the visit was to strengthen collaboration between his company and the NSC.
During the visit, NSC also issued a certificate to operate as a regulated service provider to APM Terminals.
Speaking, the Executive Secretary of NSC, Emmanuel Jime, said the council is working on the review of its enabling Act to strengthen its role as port economic regulator.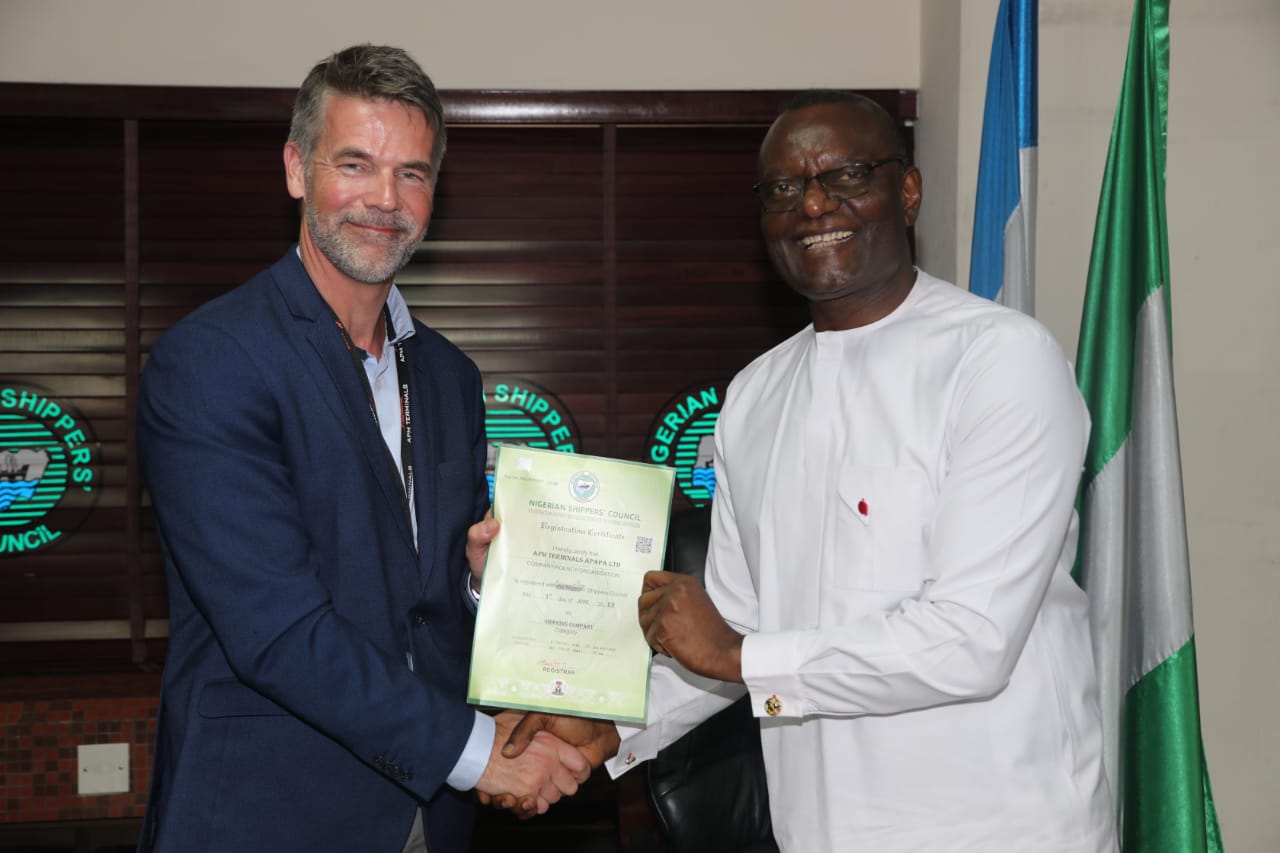 He said the Federal Government is committed to making Nigeria an investment haven for foreign investors while encouraging local entrepreneurs to be creative in growing the economy.
Dongen was accompanied on the visit by the Country Managing Director, APM Terminals Nigeria, Frederik Klinke; APM Terminals' Head of Joint Ventures, Africa and Europe, Klaus Laursen and Legal Adviser/Head, Corporate Affairs of APM Terminals Nigeria, Chinenye Deinde.