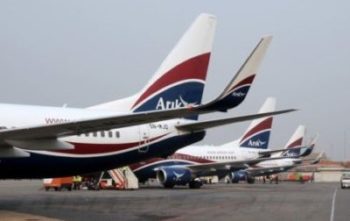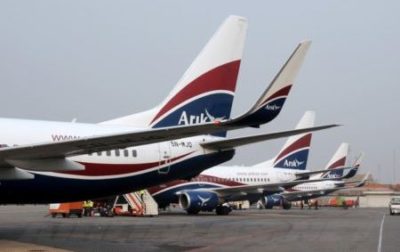 Five months after it suspended flights to Maiduguri in Borno State over security concerns, Arik Air says it will resume operations to the North-Eastern city from May 9.
The airline, in a statement signed by its Communications Manager, Ola Adebanji, said the security situation in the region had since improved, necessitating the resumption of flight operations to Maiduguri International Airport.
According to the statement, flights to Maiduguri would operate via Abuja thrice weekly, with the airline saying there was possibility of increasing the frequency in the coming weeks.
"Though the flight will operate via Abuja, passengers from other Arik Air network can conveniently connect to Abuja for their onward journey to Maiduguri," it said.
The statement quoted Arik Air's Chief Executive Officer, Capt. Roy Ilegbodu, as expressing delight with the resumption of flights to the North-Eastern city.
"As a major carrier in Nigeria, we owe it a duty to serve the interest of our esteemed customers who have been yearning for our return to Maiduguri.
"We once again pledge our commitment to high safety standards, on-time departure and quality customer service as we return to this route," Ilegbodu is quoted as saying.