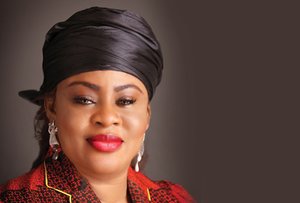 A Federal High Court in Lagos on Tuesday fixed May 30 to hear all pending applications in a debt recovery suit filed against Sen. Stella Oduah by Sterling Bank.
The bank had sued the senator and her company – Sea Petroleum and Gas Company over an alleged indebtedness to the tune of 16.4 million dollars and N100.5 million.
At the resumed hearing of the case on Tuesday,  Ijeoma Esom, Counsel to Sea Petroleum Company, told the court that she had not been served a copy of the court process, saying she has filed a preliminary objection to the suit.
Also, Counsel to Stella Oduah, A. Nweke, said he had not been served the court process.
He, however, told the court that he had filed an application urging the court to discharge the order of the court freezing the account of the defendants.
But Counsel to Sterling Bank,  Kemi Balogun (SAN), leading a team of nine lawyers including a Senior Advocate, Funke Aboyade, said the court had made an order for the service of the court processes to be advertised in national newspapers.
He said the court order was advertised in two national dailies.
He,thereafter, showed copies of the newspapers to the court and corroborated his position with the proof of service by the court's bailiff.
However, Counsel to the defendants urged the court to grant them extension of time to enable them to file their responses to the petition.
The case was pending before Justice Abdulaziz Anka, before it was transferred to the current judge, Justice A. O. Faji.
Sometime in February the court had restrained Senator Oduah, her companies and their directors from making any withdrawal whatsoever from the account of the company domiciled with 21 commercial banks listed before the court.
The restraining order was made because of the 16.5 million dollars and N100.5 million owed the bank by the senator and her companies.