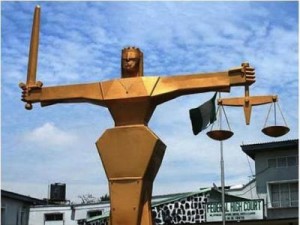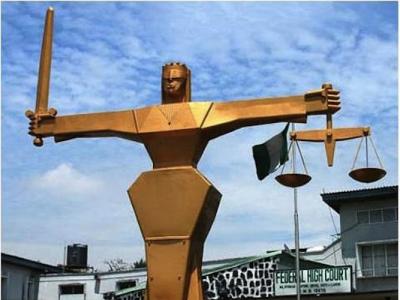 The Economic and Financial Crimes Commission (EFCC) on Tuesday urged Justice Muslim Hassan of the Federal High Court in Lagos to order the permanent forfeiture of N1.8billion recovered from a former Chief of Naval Staff, Dele Joseph Ezeoba.
The court had on March 16 ordered the temporary forfeiture to the Federal Government of N1, 825,000,000 allegedly diverted fraudulently by Ezeoba.
It followed an application by EFCC, which said the money was traced to the account of a company, Aquila Leasing Limited.
The commission said Ezeoba agreed in his statement to EFCC to forfeit the money.
It said Ezeoba allegedly used the name of Chukwuka Onwuchekwa to open a fraudulent account while he was the one who "truly" laundered the money.
EFCC said the former Naval Chief said in his statement that the account was opened with Onwuchekwas consent while he (Ezeoba) managed it.
"The money is a proceed of crime fraudulently diverted from the Nigerian Navy under the leadership of Dele Joseph Ezeoba.
"Neither the signature used in opening the account nor the drivers' license used in opening the account is his," the commission said.
Justice Hassan had said anyone who does not want the money to be permanently forfeited should appear in court within 14 days.
The judge ordered EFCC to publish the order in a newspaper to make interested parties aware of it.
EFCCs lawyer,  Rotimi Oyedepo, on Tuesday said the judge's order had been published, adding that he had filed an application for the fund's permanent forfeiture.